Market Outlook
According to Future Market Consulting analysis, Global Leather Goods Market size was valued at USD 407.95 Billion in 2021 and is projected to reach USD 789.72 Billion by 2030, growing at a CAGR of 8.04 % from 2022 to 2030.
Major natural leather producers that meet the consumption in Europe and North America entail China and India. Asia Pacific has witnessed a significant increase in demand for the footwear sector. Additionally, factors such as urbanization, employment prospects, and rising disposable income are anticipated to fuel market expansion in this area. Due to the opening of new shops and advancements in the infrastructure for vegan leather/faux leather, South America and MEA have been experiencing steady growth in recent years. Thus, it is possible to see a rise in both desire for and awareness of vegan leather products in this area.
Because of the industry's swift digitalization as well as the numerous product launches, demand for luxury products has increased recently. A major driver of development is the emerging economy, which includes developing nations like India. The worldwide market is being further stimulated by the increasing use of authentic genuine leather in red carpet events and by designers. Due to its convenience, the luxury goods e-commerce sales channel has made a major contribution to the revenue growth. Additionally, multichannel sales will boost demand and draw in a bigger audience. Luxury companies' increased use of social media advertising trends has increased its geographic reach. Additionally, the trend towards online distribution platforms has increased sales and income for both big and small businesses by expanding the customer base. The market for leather products expanded in part due to the escalating demand for handcrafted and customized luxury items.
Market Dynamics
Drivers
The durability and resilience that this product offers.
increasing desire for leather seats in automobiles.
Challenges
Genuine leather production is governed by stringent government regulations.
High-tech machinery used in the production of leather goods comes at a high price & Shortage of skilled employees in this industry.
Opportunities
Customized automotive upholstery that meets customer demands for both commercial and passenger vehicles is becoming more and more necessary.
significant increase in consumer desire for branded and expensive goods.
Report Attributes

Details

Market Size Value In 2021

USD 407.95 billion

Revenue Forecast In 2030

USD 789.72 billion

CAGR

8.04% from 2022 - 2030

Base Year

2021

Historical Data

2018 - 2020

Forecast Period

2022 - 2030

Segments Covered

By Leather Type (Genuine, Vegan, Synthetic);

By Product Type (Handbags, Small Leather Goods/ Accessories, Apparel, Footwear, Home Décor and Furnishing, Pet Accessories, Automotive Accessories);

By Sales Channel (Online Store, Offline Store);

Regional Scope

North America (US, Canada, Mexico);

Europe (UK, Germany, France, Italy, Spain, Rest of Europe);

Asia Pacific (China, India, Japan, South Korea, Rest of Asia Pacific);

Middle East & Africa (GCC, South Africa, Rest of Middle East & Africa);

South America (Brazil, Argentina, Rest of South America);

Key Companies

Adidas AG, Nike, Inc., Puma SE, Fila, Inc., New Balance Athletics, Inc., Knoll, Inc., Samsonite International S.A., VIP Industries Ltd., Timberland LLC, Johnston & Murphy, Woodland Worldwide, Hermès International S.A., Louis Vuitton Malletier, VF Corp., COLLAR Company, LUCRIN Geneva, Nappa Dori, Saddles India Pvt. Ltd., Lear Corp.
Key Players
Adidas AG
Nike, Inc.
Puma SE
Fila, Inc.
New Balance Athletics, Inc.
Knoll, Inc.
Samsonite International S.A.
VIP Industries Ltd.
Timberland LLC
Johnston & Murphy
Woodland Worldwide
Hermès International S.A.
Louis Vuitton Malletier
VF Corp.
COLLAR Company
LUCRIN Geneva
Nappa Dori
Saddles India Pvt. Ltd.
Lear Corp.
Segment Insights
With a market share of nearly 55% in 2022, the genuine leather sector has made significant market contributions. In European & North America markets, there is a high demand for premium leather goods, and customers are willing to spend high prices for them. The consumption for leather is anticipated to increase considerably over the span of the forecast period as consumers' disposable incomes have increased across the board. Because there are more affordable choices on the industry and synthetic leather products are quite appealing, demand for these products is anticipated to increase in the upcoming years.
The footwear industry held around 40% of the market share. Athletic footwear is in high demand, so well-known manufacturers such as Reebok, Nike, and Adidas are in the industry of producing them. The demand for car upholstery has increased significantly in recent years, as has the amount of leather used to make these accessories.
Recent Developments
May'22 – Kering recently revealed its USD 46 million investment in VitroLabs, a company that makes lab-grown leather. The funding is intended to help this lab-grown leather become widespread.
July'22 – Sage-ONF, a synthetic leather distributor with 29 years of expertise, started serial production of silicone synthetic leather in a plant in Shanghai.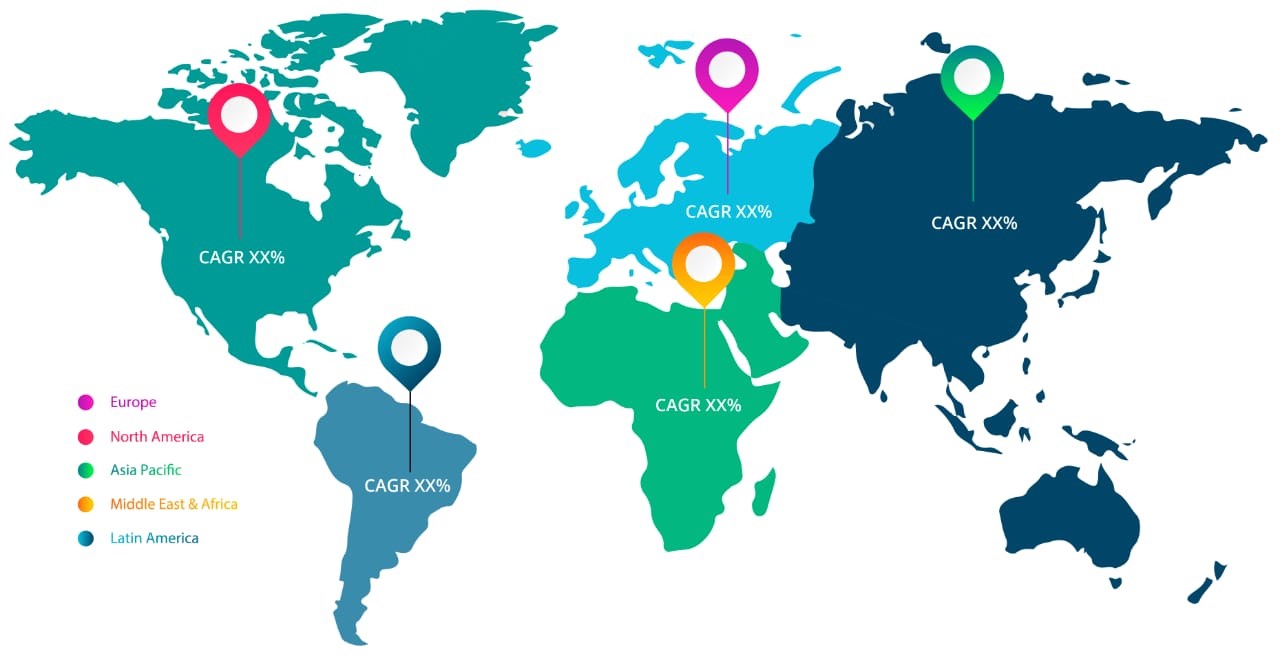 Regional Insights
The Asia Pacific region, particularly India and China, will experience the fastest development. In the Asia-Pacific region, there is a healthy demand for upscale and premium goods. The two countries that ship the most leather in Asia are Pakistan and Bangladesh. Consumers who are interested in fitness and health are also anticipated to drive market expansion in the ensuing years.
These goods are associated with elevated levels of identity, which accounts for the increased utilization of these products among high-income groups. In the United States, Mexico, and Canada, leather products are most commonly consumed.
Segmentation
By Leather Type
By Product Type
Handbags
Small Leather Goods/ Accessories
Apparel
Footwear
Home Décor and Furnishing
Pet Accessories
Automotive Accessories
By Sales Channel
Online Store
Offline Store
By Region
North America
Europe
France
UK
Spain
Germany
Italy
Rest of Europe
Asia Pacific
China
Japan
India
South Korea
Rest of Asia Pacific
Middle East & Africa
GCC
South Africa
Rest of the Middle East & Africa
South America
Brazil
Argentina
Rest of South America