Market Outlook
According to Future Market Consulting analysis, Global Solar Water Heaters Market size was valued at USD 7.78 Billion in 2021 and is projected to reach USD 18.91 Billion by 2030, growing at a CAGR of 8.66 % during the forecast period from 2022 to 2030.
The energy supplies are running out quickly. These procedures use less energy when photovoltaic energy is used. There is a backup power supply for this technology in case there is insufficient heat. A cheap and effective appliance is the solar water warmer. Due to their energy and cost efficiency, solar water heaters are now being adopted and used for household purposes in more homes. Solar water heaters are extensively utilized in the domestic, commercial, and industrial sectors.
The worldwide market for solar water heaters is being driven by the rising demand for environmentally friendly and energy-efficient heating options. According to reports, solar water heaters are considerably more energy-efficient than traditional water heaters. The costs of solar water heaters are expected to vary between 25 and 50 percent lower compared to conventional water heaters, according to IEA research (International Energy Agency). The market for solar water heaters is anticipated to increase in the upcoming years due to their own zero-carbon emission rate. As per the "Kyoto Protocol," that has adopted by government agencies from all over the world and restricts emissions of carbon dioxide within each nation's commercial and industrial zones, solar water heaters are forcing the business to replace the conventional water heaters.
The market for solar water heaters is likely to be driven by the rising demand in the domestic and non-residential sectors for sustainable and environment, reliable, and economical methods of water heating options. Solar-powered water heaters have cheaper run costs than conventional heating systems, varying from 25-40% in the wintertime and 75% in the summer. The utilization for energy-efficient solutions is being driven by rising infrastructure spending as well as a growing understanding of the best ways to employ sustainable technologies successfully. The use of sustainable solutions will be encouraged by incentives like tax relief, subsidies, and tax credits, which will enhance the prognosis for the market.
Key Players
Azure Power India
Central Electronics
Chemtrols Solar
Euro Multivision
Indosolar
Jupiter Solar Power
Lanco Solar Private
Mahindra Solar One
Moser Baer Photovoltaic
Photon Energy Systems
PLG Power
Surana Ventures
Tata Power Solar Systems
Vikram Solar
Websol Energy System
XL Energy
SunTank
O. Smith
Alternate Energy Technologies
Rheem manufacturing
Viessmann
Wagner Solar
Report Attributes

Details

Market Size Value In 2021

USD 7.78 billion

Revenue Forecast In 2030

USD 18.91 billion

CAGR

8.66% from 2022 - 2030

Base Year

2021

Historical Data

2017 - 2020

Forecast Period

2022 - 2030

Segments Covered

By Type (Active Solar Heater, Passive Solar Heater);

By Scale (Small Scale, Medium Scale, Large Scale);

By Distribution Channel (OEM, Aftermarket);

By System (Thermo-Siphon, Pumped);

By Collector Type (Glazed, Unglazed Water Collector);

By Application (Residential, Commercial & Institutional Buildings, Industrial);

Regional Scope

North America (US, Canada, Mexico);

Europe (UK, Germany, France, Italy, Spain, Rest of Europe);

Asia Pacific (China, India, Japan, South Korea, Rest of Asia Pacific);

Middle East & Africa (GCC, South Africa, Rest of Middle East & Africa);

South America (Brazil, Argentina, Rest of South America);

Key Companies

Azure Power India, Central Electronics, Chemtrols Solar, Euro Multivision, Indosolar, Jupiter Solar Power, Lanco Solar Private, Mahindra Solar One, Moser Baer Photovoltaic, Photon Energy Systems, PLG Power, Surana Ventures, Tata Power Solar Systems, Vikram Solar, Websol Energy System, XL Energy, SunTank, A.O. Smith, Alternate Energy Technologies, Rheem manufacturing, Viessmann, Wagner Solar
Market Dynamics
Drivers
Growing demand for environmentally friendly and energy-efficient heating solutions.
Replacement of traditional thermal sources is required.
Challenges
High implementation costs at first.
Unstable primary energy supply.
Opportunities
The government has raised funding and reduced taxes to encourage the use of renewable energy sources.
Segment Insights
Based on Collector Type, Installations in residences and small businesses are appropriate for these collectors. Adoption of a product depends heavily on variables like cost efficiency, ease of installation, and simplicity of design. Additionally, the segment will grow as a result of ongoing technological developments in proposal is designed that seek to boost efficiency.
The thermosiphon segment controls the industry in terms of systems. Due to their small footprint, Thermosiphon solar-powered water heaters are appropriate for hot temperatures in nations like Australia, Japan, Israel, and India. The segment's development in the upcoming years will be fueled by this. The market climate would be even better if combustible liquids and gases could be circulated in applications such as heating and cooling without the use of mechanical pumps.
Commercial leads the industry in terms of application. More financing will be provided for the construction of infrastructure, such as governmental buildings, academic institutions, and shopping centers, which will boost consumer acceptance of the products. The business environment would be enhanced more by green construction standards and regulations that would cut carbon emissions and promote adoption of clean technologies.
Recent Developments
With the help of its cutting-edge technology, Yingli Green Energy Holding Co. Ltd. has spent $2 billion in a production plant that will create multi-crystalline silicon PV modules.
SunEarth & Nyle Water Heating System unveiled an adaptable series for the commercial sector with up to a 90% reduction in operation cost over traditional water heaters by utilizing solar energy for water heaters and heat pump efficiency.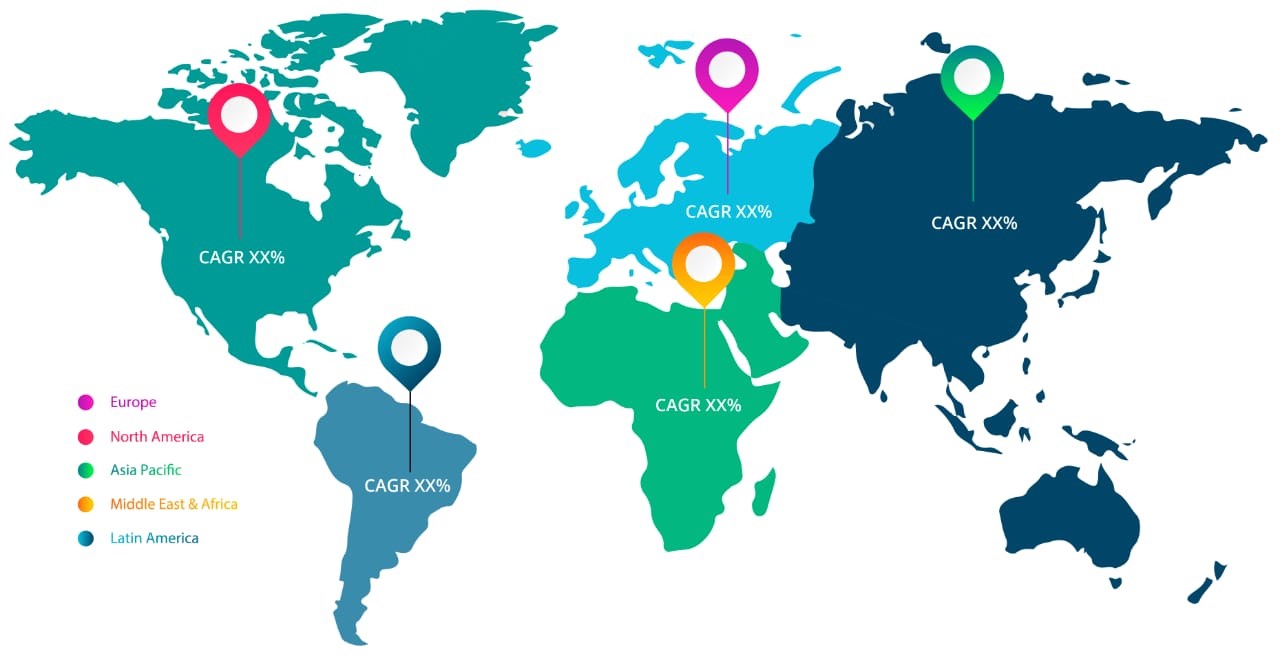 Regional Insights
Throughout the forecast period, Asia-Pacific is anticipated to continue to be the world's largest market in the world for solar water heaters. The demand for energy efficiency grows, the region is seeing a substantial increase. The government is also being more aggressive in its marketing of the solar sector. The market for solar water heaters in the area is still supported by each of these elements.
Segmentation
By Type
Active Solar Heater
Passive Solar Heater
By Scale
Small Scale
Medium Scale
Large Scale
By Distribution Channel
By System
By Collector Type
Glazed
Evacuated Tube
Flat Plate
Unglazed
By Application
Residential
Commercial & Institutional Buildings
Industrial
By Region
North America
Europe
France
UK
Spain
Germany
Italy
Rest of Europe
Asia Pacific
China
Japan
India
South Korea
Rest of Asia Pacific
Middle East & Africa
GCC
South Africa
Rest of the Middle East & Africa
South America
Brazil
Argentina
Rest of South America