Market Outlook
According to Future Market Consulting analysis, Global Parking Management System Market size was valued at USD 4.71 Billion in 2021 and is projected to reach USD 10.35 Billion by 2030, growing at a CAGR of 8.14 % from 2022 to 2030.
The growing number of automobiles and the limited number of parking spots drive the demand for improved parking infrastructure. However, the present epidemic has had a significant influence on the automotive industry. The worldwide market was significantly damaged in terms of revenue between 2020 and 2021 as global economy's considerable performance and the slumping growth of the automobile and construction industries due to the pandemic. This slows down the installation of new smart parking systems around the globe, and coming years will see stagnant to exponential increase in market revenue. Since 2019, the global automotive sector has been seeing a drop in production across key European and American countries. With the COVID-19 effect increasing in the first quarter of 2020 and a lack of demand in the economy, some vehicle manufacturers have been compelled to halt production. Europe, for example, has recorded in over 1.2 million output unit losses owing to the shutdown, with an approximate $2.54 billion in net loss.
Parking management demand is expected to be fueled by features such as easy scheduling, simple navigation, a flawless customer service, live analytics, and parking enforcement options. Office-centric parking solutions, often known as employee parking software, are currently experiencing substantial growth due to the additional capacity they can provide without increasing the real area.
Market Dynamics
Drivers
AI-based parking management systems are becoming more popular.
Rising demand for parking spots due to an increase in automobile ownership around the world.
Private and public entities are increasing their spending on parking infrastructure.
Challenges
Data security is jeopardized.
System integration becomes more complicated as the number of system user increases, and initial implementation costs are higher.
Opportunities
Development of smart cities in developing countries.
Global technological breakthroughs in the mobility business.
Key Players
Amano Corporation (Japan)
IBM Corporation (U.S.)
Cubic Corporation (U.S.)
Robotic Parking Systems, Inc. (U.S.)
SWARCO AG (Austria)
SKIDATA AG (Austria)
SEIMENS AG (Germany)
Skyline Parking AG (Switzerland)
UNITRONICS (Israel)
Flowbird Group (France)
T2 Systems Inc. (U.S.)
Report Attributes

Details

Market Size Value In 2021

USD 4.71 billion

Revenue Forecast In 2030

USD 10.35 billion

CAGR

8.14% from 2022 - 2030

Base Year

2021

Historical Data

2017 - 2020

Forecast Period

2022 - 2030

Segments Covered

By Technology (Software, Services, Devices);

By Component (Software, Services, Devices);

By Solution (Access Control, Security & Surveillance, Revenue Management, Parking Reservation Management, Enforcement & Permit Management, Valet Parking Management, Other Solutions);

By Deployment (Cloud, On-Premises);

By Location (On-Street, Off- Street);

By Application (Residential, Commercial, Government);

Regional Scope

North America (US, Canada, Mexico);

Europe (UK, Germany, France, Italy, Spain, Rest of Europe);

Asia Pacific (China, India, Japan, South Korea, Rest of Asia Pacific);

Middle East & Africa (GCC, South Africa, Rest of Middle East & Africa);

South America (Brazil, Argentina, Rest of South America);

Key Companies

Amano Corporation (Japan), IBM Corporation (U.S.), Cubic Corporation (U.S.), Robotic Parking Systems, Inc. (U.S.), SWARCO AG (Austria), SKIDATA AG (Austria), SEIMENS AG (Germany), Skyline Parking AG (Switzerland), UNITRONICS (Israel), Flowbird Group (France), T2 Systems Inc. (U.S.)
Segment Insights
Based on Technology, the reservation-based parking management solution held the significant market share of the overall market, owing to benefits such as recurring data acquiescence of parking status from the parking lot's central servers, enabling users to efficiently find and reserve a vacant spot. Constant updates on the physical condition of parking. Smartphone accessibility and dynamic pricing.
Focusing on services segment, Component is expected to hold the highest portion of the overall market in 2021, owing to the growing demand for strong and efficient solutions that enhance the parking user experience while raising profits and operating efficiency. Furthermore, the increased focus of transportation authorities throughout the world on reducing traffic congestion and encouraging everyday commutes to be using as more park & ride facilities is helping market growth.
According to deployment, the on-premise category is predicted to occupy the highest proportion of the entire market in 2021. The on-premise servers are mostly responsible for this. Furthermore, the data stored by on-premise servers is very secure and can only be accessed by authorized personnel only.
The off-street parking segment is expected to command the biggest market share of the global market by 2021, according to parking site. This is primarily due to rising demands for parking areas in CBDs, as well as initiatives to reduce road overcrowding by providing safety and convenience both for drivers and vehicles.
Recent Developments
Nov'22 – Mercedes-Benz and Robert Bosch GmbH have established a collaboration to develop autonomous self-parking software. The software enables automobiles to place themselves in slots reserved in the Stuttgart Airport parking lot.
July'22 – Amano McGann introduced Amano ONE, a virtualized parking mobility & revenue control systems solution that improves parking operations. This technology is simple to setup and administer, and it requires little maintenance.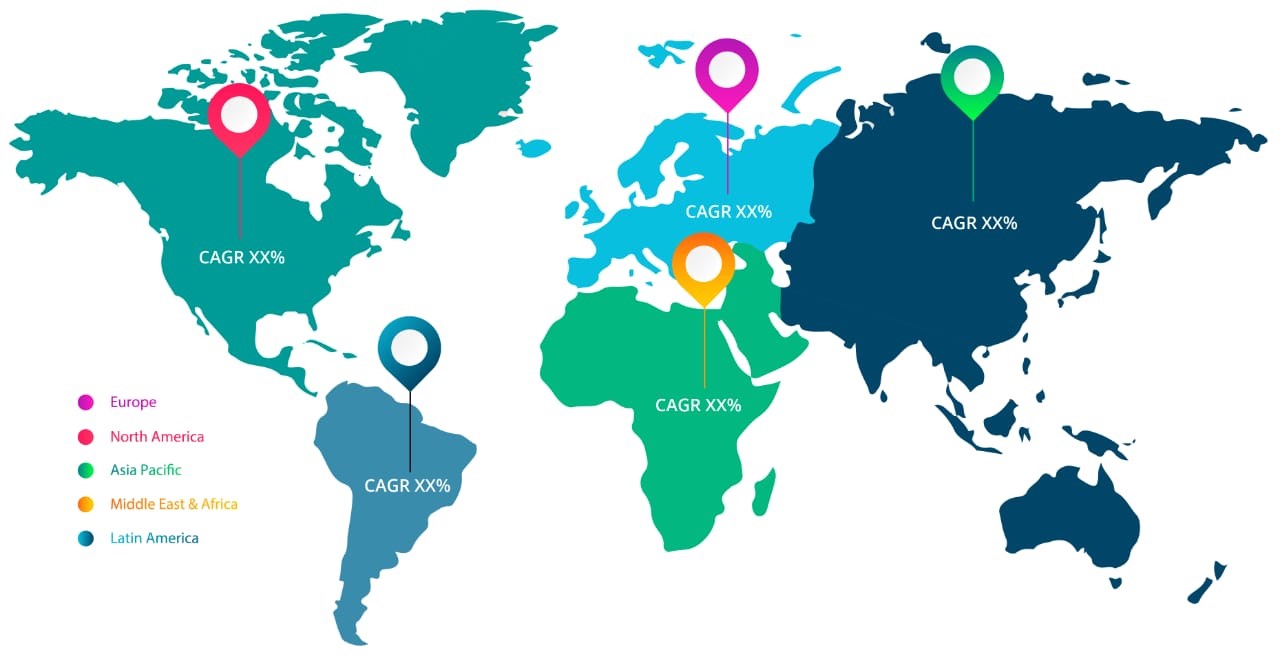 Regional Insights
Europe held the highest market position in the worldwide market, but Asia Pacific is predicted to rise rapidly over the forecast period. This region's rapid growth is primarily driven by reasons such as increased regional acceptance of automation and sophisticated technologies, favourable government programs for smart cities, and funding by major ICT businesses in creating AI and IoT-based applications.
Parameter

2018

2021

2030

Global Revenue

(USD MN)

XX.XX

XX.XX

XX.XX

Geographic Share

(% Revenue Basis)

North America: XX%

Europe: XX.XX%

Asia Pacific: XX.XX%

Latin America: XX.XX%

Middle East & Africa: XX.XX%

North America: XX%

Europe: XX.XX%

Asia Pacific: XX.XX%

Latin America: XX.XX%

Middle East & Africa: XX.XX%

North America: XX%

Europe: XX.XX%

Asia Pacific: XX.XX%

Latin America: XX.XX%

Middle East & Africa: XX.XX%

CAGR (%)

XX.XX%

XX.XX%

XX.XX%
Segmentation
By Technology
Image Processing
Reservation Based Parking System
RFID Parking Management System
Visible Light Communication
License Plate Recognition
By Component
Software
Services
Devices
By Solution
Access Control
Security & Surveillance
Revenue Management
Parking Reservation Management
Enforcement & Permit Management
Valet Parking Management
Other Solutions
By Deployment
By Location
By Application
Residential
Commercial
Government
By Region
North America (US, Canada, Mexico);
Europe (UK, Germany, France, Italy, Spain, Rest of Europe);
Asia Pacific (China, India, Japan, South Korea, Rest of Asia Pacific);
Middle East & Africa (GCC, South Africa, Rest of Middle East & Africa);
South America (Brazil, Argentina, Rest of South America);