Market Outlook
According to Future Market Consulting analysis, Global Optical Character Market size was valued at USD 11.45 Billion in 2021 and is projected to reach USD 73.63 Billion by 2030, growing at a CAGR of 13.74 % from 2022 to 2030.
The growing utilization in the logistics and transportation sectors is one of key factors driving the OCR market's expansion. Storage facilities and transporters are increasingly depending on mobile-based OCR to retrieve and identify arriving invoices, product catalogues, parcel codes, goods invoices, and goods come back, among other things. Freight, rail freight, shipping services, and air freight businesses, in addition to courier, dispatch, and parcel businesses, are using OCR-based services to execute data management solutions. Moreover, enhanced customer service & elevated document confidentiality are among the advantages which have bolstered OCR adoption across a wide range of industries such as BFSI and retail.
Companies originally established before digital transformation has become the standard in the enterprises began to use tools such as OCR to transform their tangible data into digital form. The tech is also being used in BFSI to make digital versions of paychecks, contracts, and other documents. Banks in Chinese, use OCR software alongside facial recognition systems to safeguard ATMs, as certain ATMs ask customers to submit their proof of identity, which the program scans for the person's name and face. They also employ OCR software to examine paper applications and other papers submitted by customers in order to show responsibility or creditworthiness.

Among other things, it has helped firms save time wasted physically inputting data into computers, better employment management, reduce the expense of transforming documents to electronic form, and reduce the manual errors. Other benefits of OCR technology include enhanced customer service and greater document confidentiality, which is driving interest in sectors like BFSI and retail. An increasing demand of OCR system producers on integrating innovative technologies to increase accuracy is anticipated to propel the OCR solutions market forward. OCR, also called as Character Recognition Reader, is a scanning-based system that provides complete alphanumeric identification of handwritten or printed characters or letters at interactive speed.
Market Dynamics
Drivers
Rising need of digitalization & reducing human engagement
Reduces human errors & saves time
Challenges
Threat of data security & confidentiality
Unable to read handwritten data
Opportunities
Requirement for multiple language translation in a single service
Key Players
Microsoft Corporation
IBM
NTT DATA Corporation
Adobe Inc.
CVISION Technologies, Inc.
LEAD Technologies, Inc.
Anyline GmbH
Creaceed
IntSig Information Co. Ltd
Prime Recognition Corporation.
Segment Insights
Based on Type, Software category dominated the global optical character recognition market in 2021 owing to the increasing growth in digitalization & cloud deployments.
Based on Mode of Operation, B2B registered highest CAGR in 2021 as it requires dedicated infrastructure which is highly costlier. Hence large organization tend towards the service outsourcing. it is also expected to continue its dominance in upcoming years also.
Based on industry, BFSI was a most lucrative category in global optical character recognition market in 2021 which will grow exponentially with rising need of storing customer-centric sensitive data in a digital way.
Report Attributes

Details

Market Size Value In 2021

USD 11.45 billion

Revenue Forecast In 2030

USD 73.63 billion

CAGR

13.74% from 2022 - 2030

Base Year

2021

Historical Data

2018 - 2020

Forecast Period

2022 - 2030

Segments Covered

By Type (Software, Service);

By Mode of Operation (B2B, B2C);

By Enterprise Size (Small & Medium Enterprises, Large Enterprises);

By Industry (BFSI, Retail, Education, Government, IT & Telecom, Manufacturing, Transport And Logistics, Healthcare, Others);

Regional Scope

North America (US, Canada, Mexico);

Europe (UK, Germany, France, Italy, Spain, Rest of Europe);

Asia Pacific (China, India, Japan, South Korea, Rest of Asia Pacific);

Middle East & Africa (GCC, South Africa, Rest of Middle East & Africa);

South America (Brazil, Argentina, Rest of South America);

Key Companies

Microsoft Corporation, IBM, NTT DATA Corporation, Adobe Inc., CVISION Technologies, Inc., LEAD Technologies, Inc., Anyline GmbH, Creaceed, IntSig Information Co. Ltd, Prime Recognition Corporation.
Recent Developments
The Zoho doc scanner can recognise content in 12 different Indian languages, including Marathi, Assamese, Telugu and Punjabi. Users tend to adopt benefits like free scanning features such as unlimited scannings and secure document storage.
Regional Insights
North America is expected to lead the global market, accounting for approximately 40% of the market by the year end of 2023 also expected continuous its dominance for upcoming years
The Asia Pacific market is expected to grow at a CAGR of 14% as during forecast period, owing to higher penetration of smart products & business OCR solutions in the region. The market is expected to be influenced during forthcoming years by rising investment in cutting-edge and reasonably priced large business systems and devices in APAC.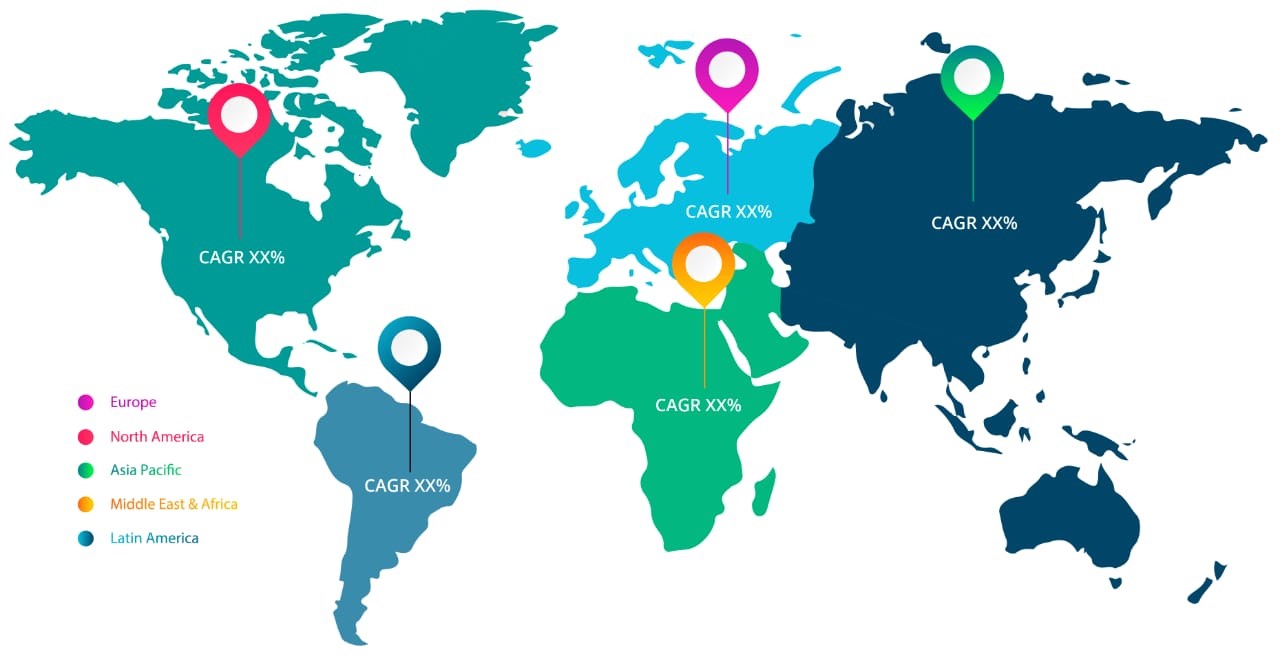 Segmentation
By Type
Software
Desktop-based OCR
Mobile-based OCR
Cloud-based OCR
Private
Public
Others
Services
Consulting
Outsourcing
Implementation & Integration
By Enterprise Size
Small & Medium Enterprises
Large Enterprises
By Mode of Operation
By Industry
Retail
BFSI
Government
Education
Transport And Logistics
Healthcare
IT & Telecom
Manufacturing
Others
By Region
North America
Europe
France
UK
Spain
Germany
Italy
Rest of Europe
Asia Pacific
China
Japan
India
South Korea
Rest of Asia Pacific
Middle East & Africa
GCC
South Africa
Rest of the Middle East & Africa
South America
Brazil
Argentina
Rest of South America