Market Outlook
According to Future Market Consulting analysis, Global Industrial Generator Market size was valued at USD 21.23 Billion in 2021 and is projected to reach USD 32.89 Billion by 2030, growing at a CAGR of 8.27 % during the forecast period from 2022 to 2030.
On-site gensets are frequently used in remote locations to power directional drilling, so the business demand will rise as a result. The penetration of significant electrical loads and the growing demand for stable and reliable power sources have changed the economy and will continue to do so. A dependable power source is becoming more and more necessary to run an assembly line, so it is expected that the manufacturing sector will support the new innovative product's launch. Unexpected power outages can also cause building delays, raw material waste, and missed deadlines in a manufacturing facility, all of which will increase demand for the product. The product's key advantages include higher capacity, superior durability, and extreme volatility rates, all of which increase its economic potential.
The wide variety of applications throughout utility firms, mines, and construction sites will improve the business climate. These devices are usually utilized when the energy supply that can be drawn from power grid is constrained. Prime power units will be crucial to increased government efforts to increase electricity rates. Supporting the main grid or incorporating energy from renewable sources to enhance the unstable electricity supply are additional uses for such systems.
To discover energy alternatives to traditional fossil fuels, new and inventive fuel sources are constantly being developed. In principle, internal combustion engines and batteries are connected in hybrid generators, which are offered by many OEMs. When the loads are heavy, these hybrid generators immediately power the engine; when the concentration is very lesser, the cells are used to power the engine. They are anticipated to replace mobile generators, which are usually utilized remote sectors such as mining and construction, as they have several benefits over traditional gensets.
Market Dynamics
Drivers
Increasing necessity reliable and uninterrupted power source.
Government initiatives are promising & have accelerated the growth of industrial industries.
Growing manufacturing infrastructure put an enormous demand on power generation hardware.
Challenges
Rising concern over carbon emissions and global warming caused by conventional generators is escalating.
Opportunities
Across all sectors, bi-fuel and hybrid fuel engines are in high demand.
Inverter generators have greater demand than traditional & standard generators.
Report Attributes

Details

Market Size Value In 2021

USD 21.23 billion

Revenue Forecast In 2030

USD 32.89 billion

CAGR

8.27% from 2022 - 2030

Base Year

2021

Historical Data

2017 - 2020

Forecast Period

2022 - 2030

Segments Covered

By Power Rating (≤ 75 kVA, > 75 kVA - 375 kVA, > 375 KVA - 750 kVA, > 750 kVA);

By Fuel (Diesel, Gas, Other Fuels);

By Mobility (Stationary, Portable);

By Sales Channel (Direct, Indirect);

By Industry (Oil & Gas, Manufacturing, Construction, Electric Utilities, Mining, Transport & Logistics, Other Industries);

Regional Scope

North America (US, Canada, Mexico);

Europe (UK, Germany, France, Italy, Spain, Rest of Europe);

Asia Pacific (China, India, Japan, South Korea, Rest of Asia Pacific);

Middle East & Africa (GCC, South Africa, Rest of Middle East & Africa);

South America (Brazil, Argentina, Rest of South America);

Key Companies

Caterpillar, Cummins, Rolls-Royce Holdings, Kohler Co., Atlas Copco, Denyo, Wacker Neuson, Doosan, Kirloskar, Siemens, ABB, Yanmar
Key Players
Caterpillar
Cummins
Rolls-Royce Holdings
Kohler Co.
Atlas Copco
Denyo
Wacker Neuson
Doosan
Kirloskar
Siemens
ABB
Yanmar
Segment Insights
With its longer functional life and longer run-times, the diesel segment is anticipated to be the biggest contributing factor to generator revenue during the forecast period.
Because of the growing demands from mining activities and expanding infrastructure expansions, the Power Rating category with a rating of >750kVA is predicted to grow at the highest CAGR.
The highest revenue was produced by the oil and gas sector, and this dominance is anticipated to continue from 2022 to 2030 as a result of the steadily increasing demand for reliable, constant power supply.
Recent Developments
Jan'22 – Launched by Caterpillar, the CatG3516 is a swift turnaround generator set powered by natural gas and certified by the US EPA to be utilized in emergency and non-emergency situations.
Jan'22 – Three MTU-customized integrated cooling, heat, and power station trigeneration units were provided by Rolls-Royce and its distribution associate Knopf & Wallisch to the Romanian cloud computing firm Cluster Power.
Oct'21 – A MDE330 & MDE570 diesel portable generators, two new big diesel units from Generac that are designed to be simple to use and maintain, have been released.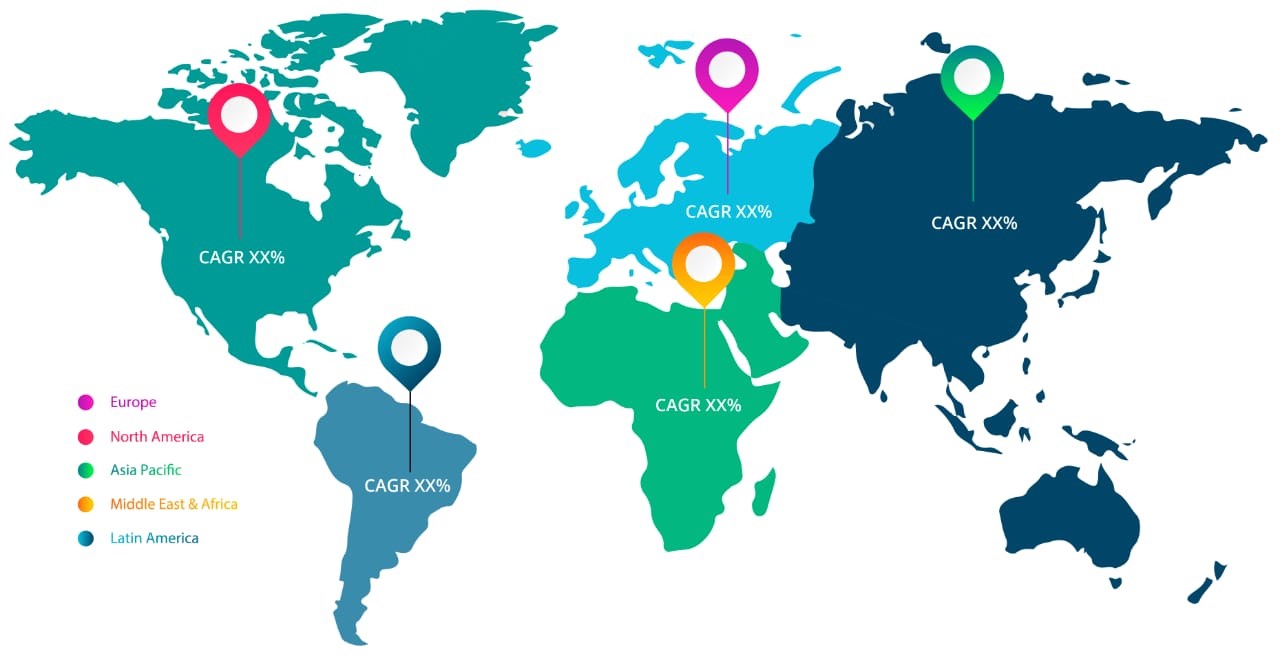 Regional Insights
Given the substantial demand for power supplies in China and India, the Asia Pacific region is anticipated to be the greatest and fastest-growing market. Due to industrial revolution, which has promoted the growth of industries and made the nation a very profitable market for OEM makers, in the market in Asia Pacific is currently experiencing serious breakthroughs in the manufacturing sector. In the area, there will probably be an enormous demand for generators as a result of this. The market for diesel generators with in region will continue to be driven by the rapidly growing data center sector in Asia and the Pacific. The market for generators is anticipated to rise as a result of massive investments in data centers, particularly in China, Australia, Japan, and Singapore.
Segmentation
By Power Rating
≤ 75 kVA
> 75 kVA - 375 kVA
> 375 KVA - 750 kVA
> 750 kVA
By Fuel
By Mobility
By Sales Channel
By Industry
Oil & Gas
Manufacturing
Construction
Electric Utilities
Mining
Transport & Logistics
Other Industries
By Region
North America
Europe
France
UK
Spain
Germany
Italy
Rest of Europe
Asia Pacific
China
Japan
India
South Korea
Rest of Asia Pacific
Middle East & Africa
GCC
South Africa
Rest of the Middle East & Africa
South America
Brazil
Argentina
Rest of South America