Market Outlook
According to Future Market Consulting analysis, Global Industrial Brakes Market size was valued at USD 1.36 Billion in 2021 and is projected to reach USD 2.39 Billion by 2030, growing at a CAGR of 5.37 % from 2022 to 2030.
The greater emphasis on development of infrastructure has led to a boost in construction activity around the world. It is among the most crucial variables impacting the industry significantly. Furthermore, the incorporation of Industrial revolution 4.0 in manufacturing sector is increasing, providing real-time information on the entire manufacturing process. It uses technologies such as the IoT, AI & ML & cloud services and statistics. This, combined with increased automation in several industry verticals, is providing market players very lucrative growth potential. Furthermore, industrial robots are rapidly being used for assembling, pick-and-place, and packaging tasks. Industrial brakes are utilized in these robots to offer dynamical braking in case of an emergency. In addition, mining winch, conveyors belt, sky crapping cranes, rolling equipment, and wind turbines require industrial brakes. This, together with the expanding oil and gas sector, is propelling the market.
Construction, industrial & logistics industries were severely impacted by the COVID-19 pandemic. Manufacturing operations have been delayed or restricted. Globally, transportation and construction operations, as well as their supply networks, were affected. This led to a reduction in industrial brake manufacturing as well as market demand, limiting the growth of the industrial brakes market. Manufacturers also presumed their units at peak level. This resulted in the re-start of manufacturing & production of industrial brakes at maximum capacity, enabling global industrial brakes sales volume to recover by the end of 2021.
Market Dynamics
Drivers
Rising investments by key players in Research & Development
Rising demand in manufacturing industry
Challenges
Instable pricing of raw material & stringent government regulations
Opportunities
Rapid industrialization & commercialization in developing nations.
Increasing investments by local authorities creating lucrative opportunities
Key Players
Akebono Brake Industry Co. Ltd.
Altra Industrial Motion Corp.
Eaton Corporation plc
Aplicacion Nuevas Technologias Antec S.A.
Carlisle Brake & Friction
Coremo Ocmea S.p.A
Pintsch Bubenzer GmbH
Ringspann GmbH
SIBRE Siegerland Bremsen GmbH
Magnetek Inc.
Dellner Brakes AB.
Report Attributes

Details

Market Size Value In 2021

USD 1.36 billion

Revenue Forecast In 2030

USD 2.39 billion

CAGR

5.37% from 2022 - 2030

Base Year

2021

Historical Data

2017 - 2020

Forecast Period

2022 - 2030

Segments Covered

By Product (Disc Brake, Drum Brake);

By Distribution Channel (Direct, Indirect);

By Actuation Type (Mechanical, Hydraulic, Pneumatic, Electrical, Other Brakes);

By Application (Holding Brakes, Dynamic & Emergency Brakes, Tension Brakes);

By Industry (Manufacturing, Metal & Mining, Construction, Marine & Shipping, Other Industries);

Regional Scope

North America (US, Canada, Mexico);

Europe (UK, Germany, France, Italy, Spain, Rest of Europe);

Asia Pacific (China, India, Japan, South Korea, Rest of Asia Pacific);

Middle East & Africa (GCC, South Africa, Rest of Middle East & Africa);

South America (Brazil, Argentina, Rest of South America);

Key Companies

Akebono Brake Industry Co. Ltd., Altra Industrial Motion Corp., Eaton Corporation plc, Aplicacion Nuevas Technologias Antec S.A., Carlisle Brake & Friction, Coremo Ocmea S.p.A, Pintsch Bubenzer GmbH, Ringspann GmbH, SIBRE Siegerland Bremsen GmbH, Magnetek Inc., Dellner Brakes AB.
Segment Insights
Based on Actuation Type, electrical segment led the market in 2021 accounting for highest revenue across the globe. It is anticipated to grow significantly in upcoming years. Pneumatic segment registered highest CAGR followed by hydraulic.
Based on Application, Holding Brakes segment accounted for largest revenue followed by dynamic & emergency brakes owing to the rising demand in construction, marine & shipping industry.
Based on Industry, Manufacturing & construction segment generated highest amount of market revenue owing to the increasing demand for robotic applications.
Recent Developments
May'20 – Altra Industrial Corp released a novel brake for Dam Barriers named as Stromag 600 with a torque capacity of 45kNm.

April'20 – PINTSCH BUBNZER GmbH a subsidiary of DELLNER BEBENZER Group have announced the acquisition of RIMA SRL, an Italian manufacturing firm, with the objective of establishing a global dominance in the supply of industrial brake systems and expanding the trading of power transmission equipment.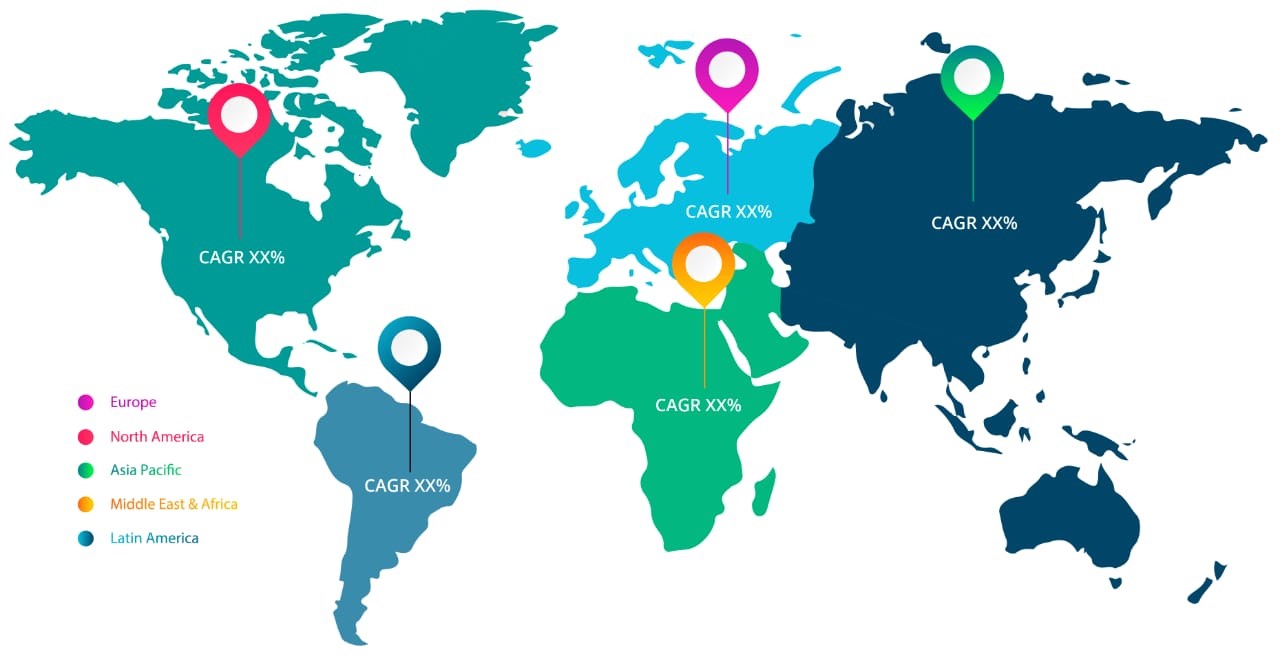 Regional Insights
The market in Asia Pacific is anticipated to expand at a prominent growth rate during the forecast period, as various companies are shifting their manufacturing facilities to Asia Pacific, Activities and initiatives connected with expanding production in the region are projected to drive the Asia Pacific industrial brakes market even further. Europe is also expected grow substantially during the forecasted period in 2022 – 2030.
North America is predicted to rise at the fastest CAGR in the worldwide industrial brakes market, showcasing profitable area growth over the forecast period. This is attributable to growing industrialization, massive investment in the manufacturing industry, and increased mineral extraction.
Segmentation
By Product
By Distribution Channel
By Actuation Type
Mechanical
Hydraulic
Pneumatic
Electrical
Other Brakes
By Application
Holding Brakes
Dynamic & Emergency Brakes
Tension Brakes
By Industry
Manufacturing
Metal & Mining
Construction
Marine & Shipping
Other Industries
By Region
North America (US, Canada, Mexico);
Europe (UK, Germany, France, Italy, Spain, Rest of Europe);
Asia Pacific (China, India, Japan, South Korea, Rest of Asia Pacific);
Middle East & Africa (GCC, South Africa, Rest of Middle East & Africa);
South America (Brazil, Argentina, Rest of South America);