Market Outlook
According to Future Market Consulting analysis, Global HVAC Market size was valued at USD 198.01 Billion in 2021 and is projected to reach USD 287.33 Billion by 2030, growing at a CAGR of 7.12 % from 2022 to 2030.
HVAC technology, which provides adequate indoor air quality and thermal comfort indoors, is used in both stationary and mobile environments. It plays a crucial role in residential buildings like single-family homes, apartment complexes, hotels, and retirement communities, as well as medium- to large-sized industrial and office buildings like healthcare facilities, where healthy and secure building circumstances are regulated, with regard to humidity and temperature, as well as using fresh air from the outdoors.
The profit/loss statements of building owners and tenants are directly impacted by rising energy expenses. As a result of the absence of these energy resources in European nations, the Russian invasion of Ukraine had an impact on energy markets all over the world, but especially in Europe. However, as a result of the invasion by Russia of Ukraine, the EU chose to reduce its imports of Russian oil by two-thirds, which caused an increase in energy costs. As a result, there has been a sharp rise in demand for HVAC systems that are energy effective. Across the globe, numerous countries provide tax breaks to promote the installation of energy-efficient heating, ventilation, & air conditioning (HVAC) technology. This is a component of a bigger initiative to lower carbon pollution and lessen the effects of climate change. The energy provisions in the Act to Reduce Inflation will improve energy security and significantly reduce emissions by bolstering present supplies while quickening the shift to sustainable energy, marking a significant step towards a better future.
The construction of new power plants and the rehabilitation of old ones will cost more than USD 9.5 trillion globally between 2014 and 2035, in accordance to the IEA Global Energy Investment Forecast. This will probably be used for thermal power facilities powered by fossil fuels to the tune of over one-third. Fossil-fueled thermal power stations, which make up the majority of the electricity generated in these nations, will be used mainly to increase generation capacity.

Market Dynamics
Drivers
One of the main factors fueling the market's expansion is the rapid increase in industrialization and urbanization around the globe. The requirement for HVAC systems such as a heating & cooling system, ventilation management, humidity control, and air filtration is rising significantly due to a sharp rise in the construction of Infrastructures around the world.
Challenges
The expensive initial purchase price of HVAC equipment can be problematic for the market because the high cost could discourage some customers from buying or upgrading their systems. This is particularly true for property or company owners that may have tight budgets and are unable to cover the initial costs of an entirely novel system.
Opportunities
HVAC devices could be linked to the internet via the Web of Things or (IoT) to enable data sharing. It oversees HVAC operations for greater efficiency and maintains a predictive maintenance plan in addition to managing HVAC systems, gathering data, and storing it in the cloud.
Additionally, it efficiently watches, regulates, and diagnoses devices via the internet. IoT also makes it possible for the HVAC system to have low ongoing repair and maintenance costs. IoT makes it possible to access and accurately interpret real-time performance information for HVAC systems.
Key Players
Daikin Industries
Johnson Controls
Carrier
Trane technologies
LG Electronics
Emerson Electric
Honeywell Inc
Mitsubishi Electric Corp
Nortek Air Management
Samsung Electronics
Report Attributes

Details

Market Size Value In 2021

USD 198.01 billion

Revenue Forecast In 2030

USD 287.33 billion

CAGR

7.12% from 2022 - 2030

Base Year

2021

Historical Data

2018 - 2020

Forecast Period

2022 - 2030

Segments Covered

By Implementation (Retrofit, New Construction);

By Heating Equipment (Heat Pumps, Furnaces, Unitary Heaters, Boilers);

By Ventilation Equipment (Air Handling Units, Filters & Humidifiers, Ventilation Units, Dehumidifiers, Air Purifiers, Other Equipment);

By Cooling Equipment (Unitary Air Conditioners, VRF Systems, Chillers & Coolers, Air Conditioners);

By Application (Residential, Commercial, Industrial);

Regional Scope

North America (US, Canada, Mexico);

Europe (UK, Germany, France, Italy, Spain, Rest of Europe);

Asia Pacific (China, India, Japan, South Korea, Rest of Asia Pacific);

Middle East & Africa (GCC, South Africa, Rest of Middle East & Africa);

South America (Brazil, Argentina, Rest of South America);

Key Companies

Daikin Industries, Johnson Controls, Carrier, Trane technologies, LG Electronics, Emerson Electric, Honeywell Inc, Mitsubishi Electric Corp, Nortek Air Management, Samsung Electronics
Segment Insights
Due to their many advantages, including simple installation, quick and silent operation, cost effectiveness, simple maintenance, additional heating capability, and others, unitary air conditioning units are the most widely used. As these systems give multiple controls in one unit, the VRF solutions sub-segment is anticipated to exhibit the highest CAGR.
The market is expanding as a result of the rising construction operations in both the commercial and residential sectors. The commercial section is expanding as a result of the soaring demand from numerous industries, including educational institutions, data and communication centers, clinics, food chains, research facilities, and business centers in developing countries.
The resilient market through industrial sectors is anticipated to support steady growth in the industrial application over the course of the forecast period.
Recent developments
Feb'23 - The very first leakproof split air conditioning with anti-leak technique was introduced in India by Godrej Appliances, a subsidiary of Godrej & Boyce, the main company of the Godrej Group, and a patent application was made for it. Godrej Leak Proof Split ACs feature brand-new anti-leak technology that aims to address the aforementioned problems. Additional advantageous technologies and features of this air conditioner include the 5-in-1 Convertible Cooling Technology, which can be adjusted based on the number of individuals in the space to save power, the i-sense Innovation, which corresponds to the predetermined temperature for the best convenience, the powerful cooling processes even at a 52°C without any derating, an inverter Technology for energy efficiency, and an environmentally friendly R32 refrigerant, with zero depletion of the ozone layer and low global warming potential.
Nov'22 - The Emuraindoor climate control system was developed by Daikin to clean the air as well as heat and cool internal spaces. Emura is a sleek, unobtrusive shape that aims to provide efficient temperature management in a variety of indoor spaces, including offices and living rooms.
Sept'22 - The flexible, all-electric ThermafitAir-to-Water Modular Heat Pump Model AXM from Trane provides heating and cooling. Additionally, it updated its Voyager 3 & IntelliPak2 Rooftop Units to boost interior comfort and air quality in storage facilities and other sizable buildings.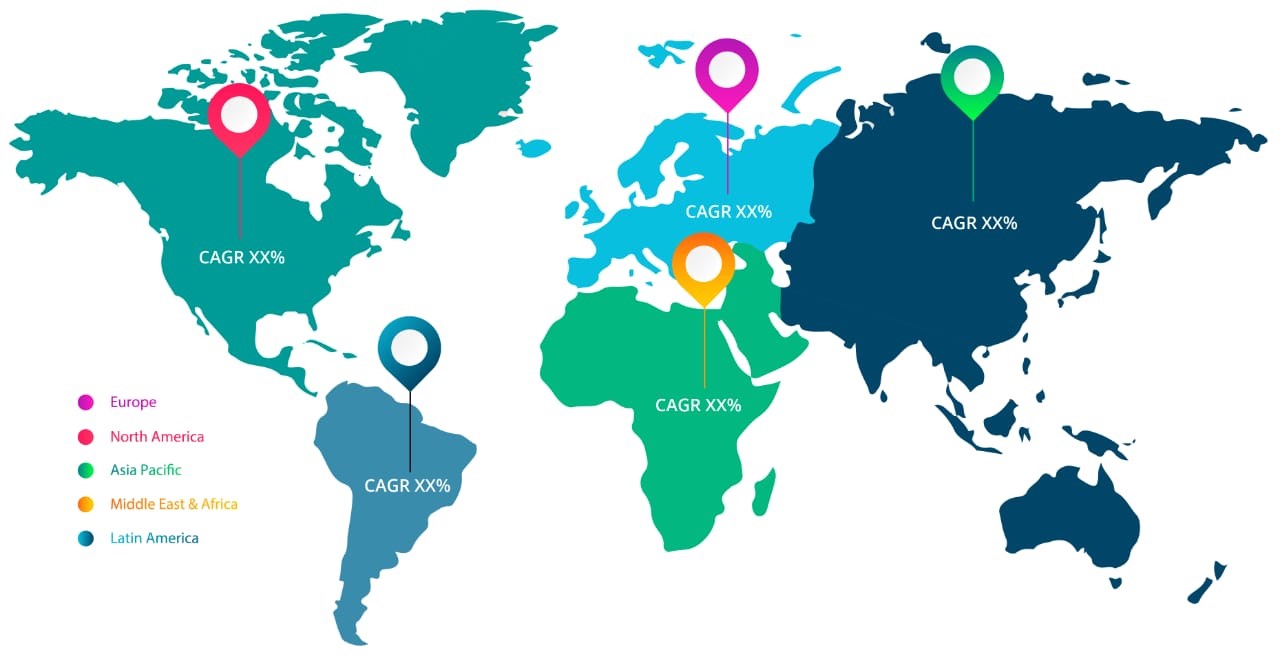 Regional Insights
The market for HVAC systems in the Asia-Pacific region is expected to grow steadily as a result of rising consumer spending on luxury goods and the amount of business and residential construction taking place in China and India. In Asia, low rates of ownership and rising disposable income are expected to spur market expansion. The Asia-Pacific market was dominated by the residential segment because of the country's and China's growing demand. Sales development is anticipated to be sustained by rising rivalry from Chinese producers who offer goods at lower prices than internationally renowned brands. It is anticipated that a sizable installed base in developed nations such as Western Europe & US will open up growth opportunities in the relatively untapped Asia-Pacific market.
Segmentation
By Implementation
Retrofit
New Construction
By Heating Equipment
Heat Pumps
Furnaces
Unitary Heaters
Boilers
By Ventilation Equipment
Air Handling Units
Filters & Humidifiers
Ventilation Units
Dehumidifiers
Air Purifiers
Other Equipment
By Cooling Equipment
Unitary Air Conditioners
VRF Systems
Chillers & Coolers
Air Conditioners
By Application
Residential
Commercial
Industrial
By Region
North America
Europe
France
UK
Spain
Germany
Italy
Rest of Europe
Asia Pacific
China
Japan
India
South Korea
Rest of Asia Pacific
Middle East & Africa
GCC
South Africa
Rest of the Middle East & Africa
South America
Brazil
Argentina
Rest of South America