Market Outlook
According to Future Market Consulting analysis, Global Forensic Genomics Market size was valued at USD 8.21 Billion in 2021 and is projected to reach USD 13.35 Billion by 2030, growing at a CAGR of 3.14 % from 2022 to 2030.
The market share of worldwide forensic genomics is expected to grow rapidly throughout the forecast period. This can be attributed to increased private and government financing for the innovation of cost-effective & efficient forensic testing protocols, as well as physical evidence testing and analysis in publicly financed forensic laboratories around the world. In addition, rising security risks at both international and domestic areas as a result of rising criminal cases are likely to drive market expansion in the coming years.
Conventional forensic genomics has been centered on the use of human Genes in police interrogations and civil suits, but it now includes a much broader application range, covering legal difficulties in the judicial framework as well as techniques to eliminate legal proceedings entirely. The extension of biological markers, the development of better, more affordable, and less error-prone sequencing technology, in addition to the advent and advancement of models, techniques, and genomic facilities, are all transforming the domain of nonhuman forensic genomics. Owing to technical advancements in forensic science, an increased desire for employing new systems and equipment for forensic departments will boost the market throughout the forecast period. Furthermore, the widespread use of forensics genomics by law enforcement officers and organizations to identify offenders will propel the market.
Market Dynamics
Drivers
Rising security risks & rising criminal cases
Demand to create larger databases
Challenges
Excessive R&D and equipment costing
Absence of qualified professionals
Opportunities
Developing economies rising investments to develop new technologies to overcome on conventional methods
Report Attributes

Details

Market Size Value In 2021

USD 43.89 billion

Revenue Forecast In 2030

USD 96.13 billion

CAGR

12.1% from 2022 - 2030

Base Year

2021

Historical Data

2017 - 2020

Forecast Period

2022 - 2030

Segments Covered

By Component (Kits & Consumables, Analyzers & Sequencers, Software);

By Method (Capillary Electrophoresis, Next-generation Sequencing, PCR Amplification);

By Application (Criminal Testing, Paternity & Familial Testing, Bio-surveillance, Others);

Regional Scope

North America (US, Canada, Mexico);

Europe (UK, Germany, France, Italy, Spain, Rest of Europe);

Asia Pacific (China, India, Japan, South Korea, Rest of Asia Pacific);

Middle East & Africa (GCC, South Africa, Rest of Middle East & Africa);

South America (Brazil, Argentina, Rest of South America);

Key Companies

General Electric (GE) Co. (GE Healthcare), Eurofins Scientific Group (Eurofins Discovery), Gene by Gene, Ltd., Verogen, Inc., Agilent Technologies, Inc., Illumina, Inc., Neogen Corporation, Thermo Fisher Scientific, Inc.
Key Players
General Electric (GE) Co. (GE Healthcare)
Eurofins Scientific Group (Eurofins Discovery)
Gene by Gene, Ltd.
Verogen, Inc.
Agilent Technologies, Inc.
Illumina, Inc.
Neogen Corporation
Thermo Fisher Scientific, Inc.
Segment Insights
Based on Component, Consumables and kits ruled the market in 2021, accounting for approx. 66% of total sales. The sector will continue to grow at the quickest CAGR, maintaining its dominance throughout the projection period. reaction tubes, Needle, pipettes, clippers, fingerprint powder, brushes, vials, labels are all part of the consumables section. The analyzers and sequencers is also expected to increase significantly during the projection period.
Based on Method, The Capillary Electrophoresis segment led the global industry in 2021, accounting for more over 42% of total sales due to its fully autonomous sample preparation, separation, and detection technique. Several improvements and product releases by industry participants are also helping to drive this segment's growth.
During the projected period, the NGS sector is expected to develop at the fastest rate. The low price and high processing capacity of NGS are important contributors to the segment's growth. It has become a key tool for a number of businesses and genomic researchers.
Parameter

2018

2021

2030

Global Revenue

(USD MN)

XX.XX

XX.XX

XX.XX

Geographic Share

(% Revenue Basis)

North America: XX%

Europe: XX.XX%

Asia Pacific: XX.XX%

Latin America: XX.XX%

Middle East & Africa: XX.XX%

North America: XX%

Europe: XX.XX%

Asia Pacific: XX.XX%

Latin America: XX.XX%

Middle East & Africa: XX.XX%

North America: XX%

Europe: XX.XX%

Asia Pacific: XX.XX%

Latin America: XX.XX%

Middle East & Africa: XX.XX%

CAGR (%)

XX.XX%

XX.XX%

XX.XX%
Recent Developments
Aug'22 - Gene by Gene has announced a partnership with Verogen, Inc., a supplier of seamless integration sequencing solutions. Companies signed this agreement to raise awareness of forensics investigating genetic genealogy.
Mar'22 - A subsidiary of Illumina Inc., Illumina Singapore, has formed an alliance with Trivitron Healthcare, to expand and scale up the utilization of next-Gen sequencing (NGS)-based in-vitro diagnostic testing (IVD) in India.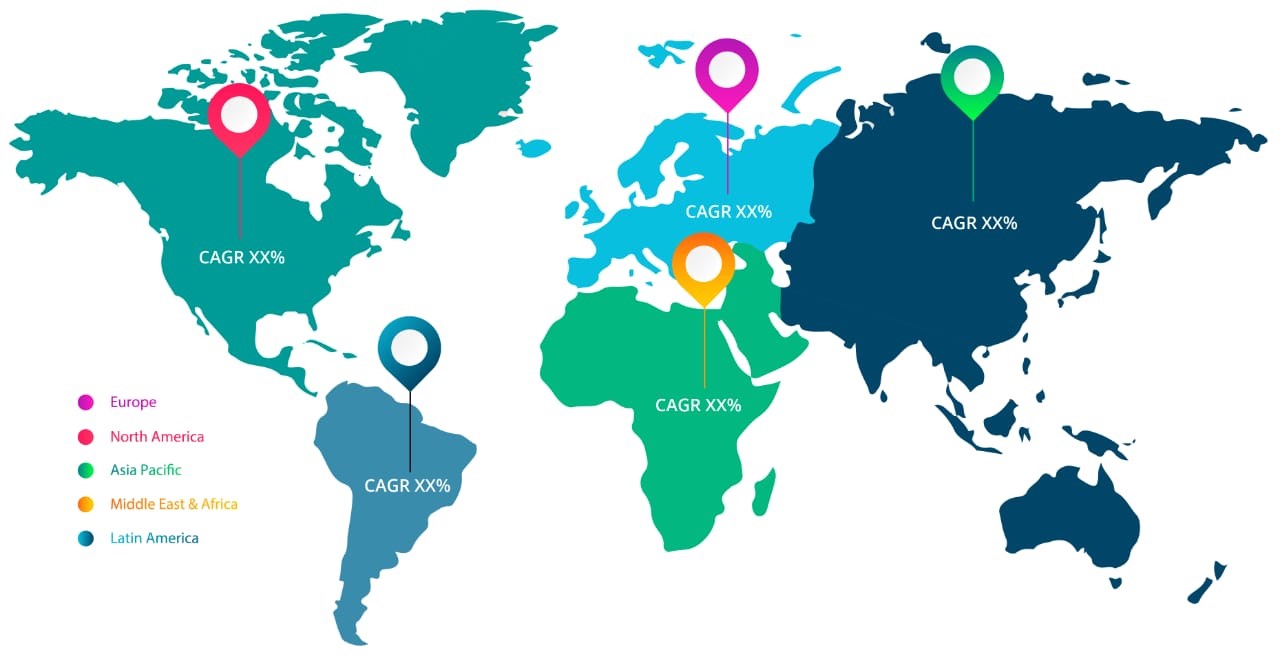 Regional Insights
The Asia-Pacific market is expected to rise at a modest rate during the forecast period, due to increasing interest for genetic analysis and genomic sequencing from various countries, as well as anticipated advances in bioinformatics. Leading genomics enterprises in Singapore, Japan, India are making investments in research and development for customized drugs and diagnostic tools, bolstering the region's sector.
According to regional analysis, North America will possess a considerable market size in 2021. North America adopted a scientific method to R&D, as well as genetics, technological breakthroughs, and this business. By funding in genomics efforts, the US economic has assured itself a leadership position in the worldwide market.
Segmentation
By Component
Kits & Consumables
Analyzers & Sequencers
Software
By Method
Capillary Electrophoresis
Next-generation Sequencing
PCR Amplification
By Application
Criminal Testing
Paternity & Familial Testing
Bio-surveillance
Others
By Region
North America
Europe
France
UK
Spain
Germany
Italy
Rest of Europe
Asia Pacific
China
Japan
India
South Korea
Rest of Asia Pacific
Middle East & Africa
GCC
South Africa
Rest of the MEA
South America
Brazil
Argentina
Rest of South America