Market Outlook
According to Future Market Consulting analysis, E-Bike Market size was valued at USD 18.21 Billion in 2021 and is projected to reach USD 41.35 Billion by 2030, growing at a CAGR of 8.14 % from 2022 to 2030.
The COVID-19 pandemic had a significant impact on the worldwide e-bike business during 2020 and shutdowns of industrial facilities, as well as supply chain disruptions. However, since the limits were eased, the industry has been improving steadily. In last two years, the market recovery has been led by an upsurge in sales, new innovative launches, and increased demand for e-bikes.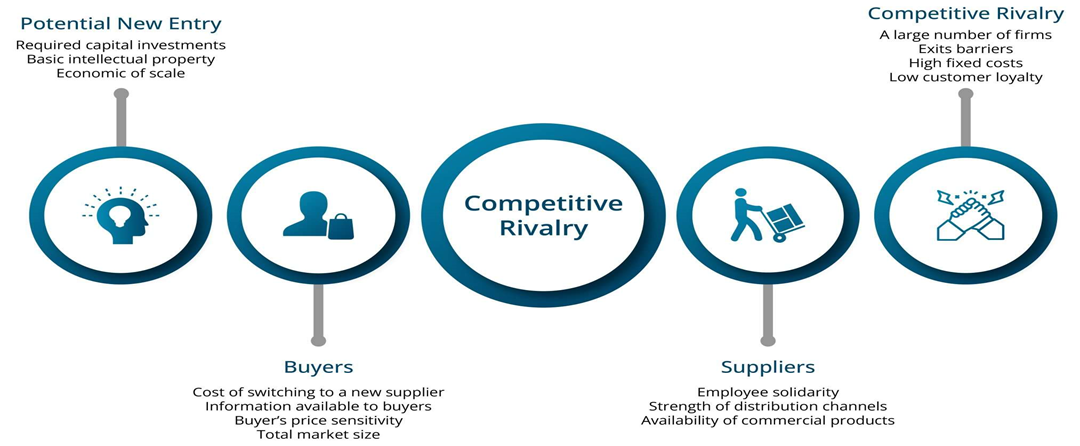 Germany, Italy, and France dominate the European e-bike market. The unique structure of the product, fully-integrated motors, battery packs and circuits, attractive shapes, and the utilization of high-quality materials are some of the primary drivers behind growth of e-bike sales in this region. An electric bike's pedal-assisted mode functions similarly to a conventional bicycle. A battery-powered motor attached to either the front or rear wheels, depending on the style of bike, provides additional power. Better battery life, decreased maintenance needs, and the opportunity for customers to choose from three to five phases of pedaling aid based on the model, among other benefits, are expected to attract more users and contribute to the market's overall development throughout the projected period. Favorable government rules and policies, as well as rising interest among adults, particularly young people, in riding as a health and recreational hobby, are likely to fuel market demand. Aside from that, rising government investments and new product introductions by major OEMs in significant countries throughout the world, as well as their focus on localizing supply chain facilities, created a positive market outlook. ​
Market Dynamics
Drivers
Eco-friendly & versatile mode of transport
Manufacturers increasing spending on research & developments
Government regulation to encourage electric vehicles & providing subsidies for user & manufacturer
Challenges
High cost of manufacturing & high maintenance
Country-wise Import-Export regulations & manufacturing policies may affect the sales growth
Opportunities
Improvements in electric vehicles infrastructure
Technological innovations in batteries & combustion systems
Segment Insights
Based on Class, Class 1 captures the largest market revenue during the 2021 year which is expected to dominating in upcoming years also.
Based on Speed, 25-50 kmph e-bikes are the most demanding bikes in urban cities in 2021.
Based on Applications, Mountain bike & Trekking accounted for largest market share in 2021 owing to the phenomenal rise in adventures sports & tourism activities. It is expected to continue during forecast period 2022-2030.
Key Players
Accell Group
Derby Cycle
Fuji-ta Bicycle Co., Ltd.
Giant Manufacturing Co., Ltd.
Jiangsu Xinri E-Vehicle Co., Ltd.
Mahindra & Mahindra Ltd.
Prodecotech, LLC
Tianjin Golden Wheel Group Co., Ltd.
Trek Bicycle Corporation
Yamaha Motor Co. Ltd.
Report Attributes

Details

Market Size Value In 2021

USD 18.21 billion

Revenue Forecast In 2030

USD 41.35 billion

CAGR

8.14% from 2022 - 2030

Base Year

2021

Historical Data

2018 - 2020

Forecast Period

2022 - 2030

Segments Covered

By Class (Class 1, Class 2, Class 3);

By Speed (Up to 25 kmph, 25 – 50 kmph, Above 50 kmph); By Mode (Throttle, Pedal Assist);

By Battery Type (Lithium-Ion Battery, Lead Acid Battery, Fuel Cell, Other Batteries);

By Application (Urban/City, Cargo, Mountain Bike & Trekking, Other Application);

By User (Shared, Personal);

Regional Scope

North America (US, Canada, Mexico);

Europe (UK, Germany, France, Italy, Spain, Rest of Europe);

Asia Pacific (China, India, Japan, South Korea, Rest of Asia Pacific);

Middle East & Africa (GCC, South Africa, Rest of Middle East & Africa);

South America (Brazil, Argentina, Rest of South America);

Key Companies

Accell Group, Derby Cycle, Fuji-ta Bicycle Co., Ltd., Giant Manufacturing Co., Ltd., Jiangsu Xinri E-Vehicle Co., Ltd., Mahindra & Mahindra Ltd., Prodecotech, LLC, Tianjin Golden Wheel Group Co., Ltd., Trek Bicycle Corporation, Yamaha Motor Co. Ltd.
Recent Updates
April'22 – Expansion strategy of growing dealer's network was used by Trek Bicycle Corp by acquiring Davids World Cycle & their 21 retail chain stores.
Feb'22 – A technical adviser & race winning bike supplier Merida Industries Co. Ltd made a strategic partnership with Team Bahrain Victorious.
Regional Insights
Europe registered highest revenue in 2021 due to early adoptions of technology & ease of government regulations related to electric bikes. It is expected to continue its dominance in forecast period 2022 – 2030.
Asia Pacific is an emerging & largest growing region across the globe for E-bikes market owing to the prominent growth in demand & production volumes of e-bikes in 2021 which is majorly concentrated in China. Whereas South America is in early adoption stage of accepting electric vehicles.
Segmentation
By Class
By Speed
Up to 25 kmph
25 – 50 kmph
Above 50 kmph
By Mode
By Battery Type
Lithium-Ion Battery
Lead Acid Battery
Fuel Cell
Other Batteries
By Application
Urban/City
Cargo
Mountain Bike & trekking
Other Application
By User
By Region
North America (US, Canada, Mexico)
Europe (UK, Germany, France, Italy, Spain, Rest of Europe)
Asia Pacific (China, India, Japan, South Korea, Rest of Asia Pacific)
Middle East & Africa (GCC, South Africa, Rest of Middle East & Africa)
South America (Brazil, Argentina, Rest of South America)