Market Outlook
According to Future Market Consulting analysis, Global Cloud Seeding Market size was valued at USD 1.23 Billion in 2021 and is projected to reach USD 7.69 Billion by 2030, growing at a CAGR of 8.04 % during the forecast period from 2022 to 2030.
To enhance the probability of rains, a substance is dispersed into the atmosphere using cloud seeding equipment. The component may be dry ice, silver iodide, or another substance. Because it can increase precipitation and snowfall in regions that are suffering drought or that are not receiving enough precipitation, cloud seeding is crucial.
Weather patterns are being significantly impacted by the worrisome increase in worldwide warming and carbon footprint, which is being fueled by a variety of industrial and logistical activities. Major seasons like summer, winter, and rain are becoming erratic worldwide. Extreme weather, heatwave & cold waves, and sizable cyclones are predicted to increase in frequency over the next few years. Environmental scientists have developed a workable method to regulate the weather as a result of such disastrous circumstances. When necessary, the cloud seeding method can boost cloud precipitation and add snowfall or rain. Since many years ago, commercial applications such as the use of airborne or surface cloud seeding to maintain constant state of the environment around runways have been used.
The deployment of cloud seeding throughout drought-stricken areas and the creation of advanced flare tools for aircraft weather modification are the two main trends in the market. The COVID-19 pandemic's effects, however, have slowed the market's expansion. The reliability and complicated design of the machinery and systems are limiting market expansion. The US and UAE governments' expenditures in cloud seeding facilities have fueled the market's expansion. The major players are making investments in a chemical cloud seeding solution built on cutting edge technology. In a similar vein, nations like China, Australia, and India are heavily investing in cloud seeding in order to strengthen both its business and military application in the future years.
If cloud seeding is used continuously, weather modification through it is a complicated procedure that could have long-term effects on the atmosphere. Although weather modification has been used for years, widespread commercial acceptance is being hampered by the lack of conclusive findings regarding its success rate. The inability to perform cloud seeding on every cloud is another significant barrier to business acceptance. For best outcomes, there must be a set of weather conditions, such as a minimum density of seeding clouds. To eliminate these clouds, sophisticated weather report and surveillance technologies are needed, which reduces the company's commercial possibilities.
Report Attributes

Details

Market Size Value In 2021

USD 1.23 billion

Revenue Forecast In 2030

USD 7.69 billion

CAGR

8.04% from 2022 - 2030

Base Year

2021

Historical Data

2017 - 2020

Forecast Period

2022 - 2030

Segments Covered

By Seeding Type (Ground Based, Arial based);

By Equipment (Aircrafts, Drones, Balloons, Generators);

By Flares (End Burning Flares, Ejection Flares, Automatic and Remote Based Generator, Manual Generator, Flare Trees);

By Technique (Hygroscopic, Glaciogenic);

By Application (Hail Suppression, Rainfall & Snowfall Augmentation, Fog Dissipation, Other Weather Modification);

Regional Scope

North America (US, Canada, Mexico);

Europe (UK, Germany, France, Italy, Spain, Rest of Europe);

Asia Pacific (China, India, Japan, South Korea, Rest of Asia Pacific);

Middle East & Africa (GCC, South Africa, Rest of Middle East & Africa);

South America (Brazil, Argentina, Rest of South America);

Key Companies

Weather Modification, Inc., North American Weather Consultants, Inc., Seeding Operations & Atmospheric Research (SOAR), Kyathi Climate Modification Consultants LLP, Ice Crystal Engineering, Cloud Seeding Technologies, Snowy Hydro Limited
Market Dynamics
Drivers
Important circumstances for creating artificial rain to keep the water level up in drought and famine areas.
Expanding the agricultural sector and demanding more water supplies
Challenges
The implementation of the model at a higher cost as well as uncertainty regarding the deployment.
Insufficient awareness of related benefits and process efficiency.
Opportunities
Both state and local governments are making investment opportunities to ramp up demand for cloud seeding.
Growing demand for technological innovations & advancements across geographies.
Key Players
Weather Modification, Inc.
North American Weather Consultants, Inc.
Seeding Operations & Atmospheric Research (SOAR)
Kyathi Climate Modification Consultants LLP
Ice Crystal Engineering
Snowy Hydro Ltd
Cloud Seeding Technologies
Segment Insights
The global cloud seeding market is divided based on the type of seeding, the equipment used, the application, the end use, the type of flare used, the seeding technique, and the geographic region. It is divided into two types: ground-based and aerial-based cloud sowing. It is divided into three categories, depending on the application: increasing precipitation, reducing hail harm, and dispersing fog. End-burning flares, ejection flares, automatic/remote-based generators, human generators, and flare trees are the different types of flares that are classified. By using a technique, the industry is split into glaciogenic and hygroscopic segments. The growing need for freshwater and end users' increasing awareness of weather modification strategies are both variables that have contributed to the expansion of the global market for cloud seeding equipment.
During the forecast period, the aerial segment is anticipated to dominate the global market. During the forecast period, rising worries about water shortages and the need for effective water resource management are anticipated to drive demand for cloud seeding method.
Based on Technique, the hygroscopic category will dominate its market from 2023 to 2030 due to increasing investments in programs to modify the clouds in order to raise ground water levels quickly.
Recent Developments
April'22 – The launch of a cloud seeding program over the three towns in Saudi Arabia was declared by the Council of Ministers.

March'21 – With remarkable innovations, Ethiopia announced its entry into the cloud seeding market.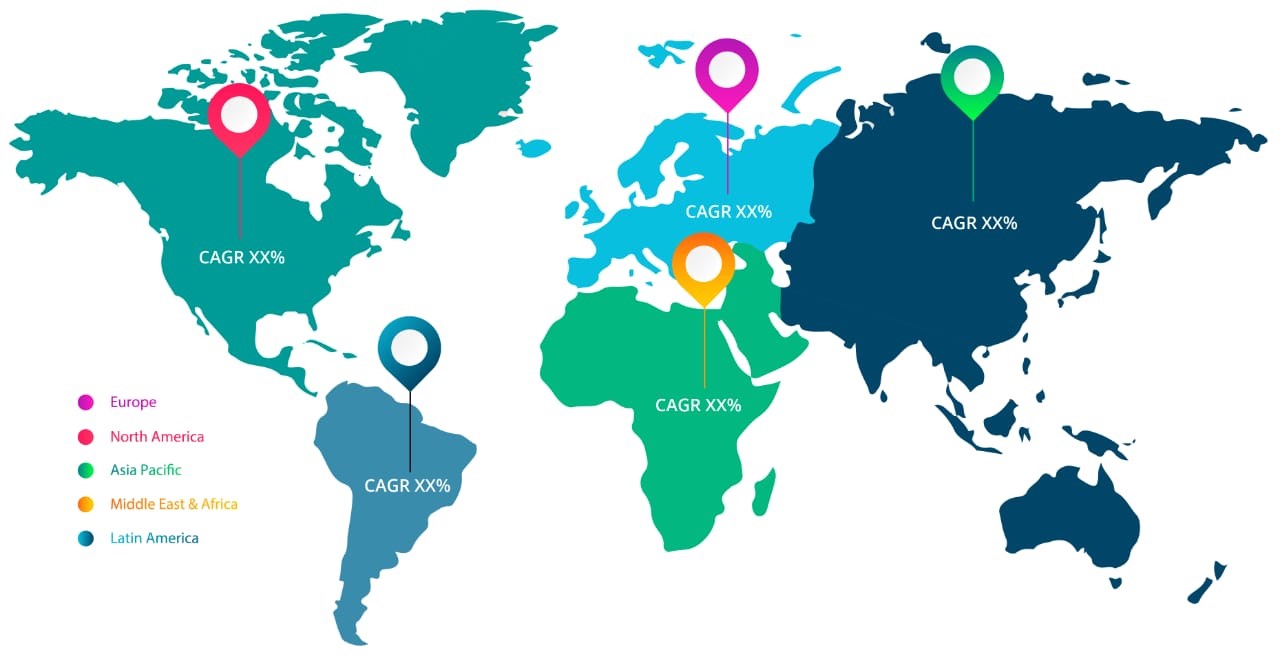 Regional Insights
With a market share of 31.1%, it is predicted that North American areas will control the largest part of the worldwide market and rule the market.
In the forthcoming years, Europe is expected to experience moderate growth and hold the second-highest market share in the world, behind North America, with a market share of 20.4%.
Segmentation
By Seeding Type
By Equipment
Aircrafts
Drones
Balloons
Generators
By Flares
End Burning Flares
Ejection Flares
Automatic and Remote Based Generator
Manual Generator
Flare Trees
By Technique
By Application
Hail Suppression
Rainfall & Snowfall Augmentation
Fog Dissipation
Other Weather Modification
By Region
North America
Europe
France
UK
Spain
Germany
Italy
Rest of Europe
Asia Pacific
China
Japan
India
South Korea
Rest of Asia Pacific
Middle East & Africa
GCC
South Africa
Rest of the Middle East & Africa
South America
Brazil
Argentina
Rest of South America