Market Outlook
According to Future Market Consulting analysis, Cardiovascular Devices Market size was valued at USD 53.45 Billion in 2021 and is projected to reach USD 91.22 Billion by 2030, growing at a CAGR of 6.3% from 2022 to 2030.
The global prevalence of ongoing cardiovascular diseases is substantially driving the worldwide cardiovascular devices market. The WHO states that cardiovascular disease is the primary cause of death worldwide. Cardiovascular disorders kill approximately 17.9 million people worldwide each year. High salt consumption in the diet, increased tobacco usage, rising smoking prevalence, and increased alcohol consumption are the key causes of cardiovascular disease. Cardiovascular illnesses can be efficiently treated if detected early. As a result, increased demand for early detection of cardiovascular disease is likely to fuel growth in the worldwide cardiovascular devices market.
Additionally, an alarming rise in physical inactivity and obesity is escalating the threats of heart disease, which is predicted to increase demand for cardiovascular devices on global scale. Another crucial aspect driving market expansion is the world's growing geriatric population. The growing need for efficient and novel cardiovascular devices to prevent cardiovascular disease-related fatalities is propelling the worldwide cardiovascular devices market forward. Furthermore, the incorporation of cutting-edge biotech advances in AI & ML in cardiovascular devices is increasing patient care services and lowering cardiac patient mortality.
Market Dynamics
Drivers
Growing convenience towards healthcare services and steadily increasing cost - effectiveness of treatments.
With the provision of advanced and developed healthcare infrastructure, patients adopt modern medical equipment at a higher rate.
Challenges
Limitations in research & developments activities & lower production capacity
Strict compliance of regulatory policies for launching new product
Key Players
B Braun Melsungen AG
Abbott
Johnson & Johnson Services, Inc.
Medtronic
Boston Scientific Corporation
LivaNova Plc
Edwards Lifesciences Corporation
GE Healthcare
Siemens Healthcare GmbH
Terumo Cardiovascular Systems Corporation
Report Attributes

Details

Market Size Value In 2021

USD 53.45billion

Revenue Forecast In 2030

USD 91.22 billion

CAGR

6.3% from 2022 - 2030

Base Year

2021

Historical Data

2018 - 2020

Forecast Period

2022 - 2030

Segments Covered

By Device Type (Diagnostic & Monitoring and Therapeutic & Surgical Devices);

By Application (Cardiac Arrhythmia, Coronary Artery Disease, Heart Failure, and Others);

By End User (Hospitals, Specialty Clinics, Others);

Regional Scope

North America (US, Canada, Mexico);

Europe (UK, Germany, France, Italy, Spain, Rest of Europe);

Asia Pacific (China, India, Japan, South Korea, Rest of Asia Pacific);

Middle East & Africa (GCC, South Africa, Rest of Middle East & Africa);

South America (Brazil, Argentina, Rest of South America);

Key Companies

B Braun Melsungen AG, Abbott, Johnson & Johnson Services, Inc., Medtronic, Boston Scientific Corporation, LivaNova Plc, Edwards Lifesciences Corporation, GE Healthcare, Siemens Healthcare GmbH, Terumo Cardiovascular Systems Corporation
Segment Insights
Based on Device Type, Therapeutics and surgical devices dominated the market in 2021, accounting for 76% of total sales due to an increase in amount of bypass surgeries performed around the world. The rising demand for cardiac arrhythmia control units, catheters, and stents has boosted this segment's revenue creation. The segment's rise has been aided by growing awareness of cardiovascular diseases and the easy availability of equipment.
Moreover, Diagnostic and monitoring is expected to become the most lucrative category during forecast period. The growing demand for early detection of cardiovascular illnesses is driving the expansion of this segment. The growing public awareness of the benefits of early diagnosis of CVDs and the availability of effective therapy are driving the expansion of the diagnostic and monitoring segment.
In 2021, a coronary artery diseases sector dominated the worldwide cardiovascular devices segment based on application. The rising prevalence of coronary artery disorders has boosted market sales of coronary stents. The growing use of stent mostly in therapy of coronary artery diseases is projected to keep the market leader in place.
Recent Developments
Feb'21 - Remo Care Solutions has unveiled a new AI-powered remote monitoring gadget for cardiac patients that monitors the patients' health in real time.
Dec'20 - BioTelemetry, Inc. was acquired by Philips to connect Philips' patient monitoring services with BioTelemetry's cardiac diagnosis and monitoring services in hospitals.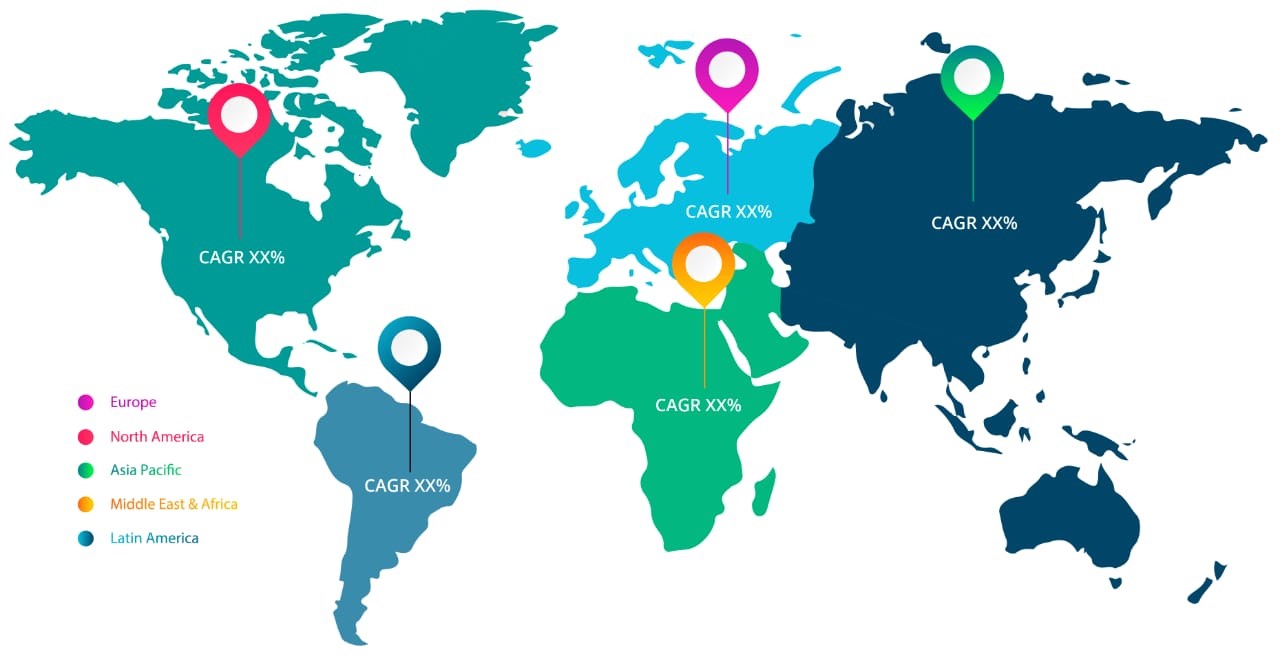 Regional Insights
In 2021, North America dominated the worldwide cardiovascular devices market. The presence of numerous top manufacturers across the region, combined with the rising incidence of cardiac diseases in the United States, is growing rapidly for cardiovascular devices throughout the region. North America's technologically advanced healthcare infrastructure, combined with improved healthcare policies, has increased demand for different diagnostic instruments and surgeries.
During the projection period, Asia Pacific is expected to witness significant growth in the market owing to their vast populace, rising occurrence of cardiovascular illnesses, expanding healthcare spending, and rising government investments in the development of advanced healthcare infrastructure.
Segmentation
By Device Type
Diagnostic & Monitoring
ECG
Holter Monitors
Event Monitors
Implantable Loop Recorders
Echocardiogram
Pet Scan
MRI
Cardiac CT
Doppler Fetal Monitors
Therapeutic & Surgical Devices
Pacemakers
Stents
Catheters and accessories
Guidewires
Cannulae
Electrosurgical Procedures
Valves
Occlusion Devices
Others
By Application
Cardiac Arrhythmia
Coronary Artery Disease
Heart Failure
Others
By End User
Hospitals
Specialty Clinics
Others
By Region
South America (Brazil, Argentina, Rest of South America);
North America (US, Canada, Mexico);
Europe (UK, Germany, France, Italy, Spain, Rest of Europe);
Asia Pacific (China, India, Japan, South Korea, Rest of Asia Pacific);
Middle East & Africa (GCC, South Africa, Rest of Middle East & Africa);