Market Outlook
By the end of 2022, the global battery market is expected to be worth 132.44 billion USD, with a compound annual growth rate (CAGR) of 16.64%. The COVID-19 pandemic had a negative impact on the market, which is now back to where it was prior to the pandemic. In the long term, the demand for batteries is expected to be driven by the decreasing prices of lithium-ion batteries and the increasing use of automotive batteries for electric vehicles. On the other hand, the demand for battery materials and the supply of raw materials are likely to impede the growth of the battery market. Since solar power is an intermittent energy source and only generates power during the day, the utilization of off-grid solar energy in combination with energy storage significantly increases the utilization of solar photovoltaic units (PVUs). As a result, the combination of energy storage and solar PV is becoming increasingly popular in developed countries. The battery market is projected to grow significantly in the near future, with Asia-Pacific being the region with the majority of demand. Electric vehicle (EV) batteries are primarily powered by lithium-ion batteries, which are known for their high energy density and low weight, as well as low maintenance. Previously, electric vehicles were the only types that were preferred due to the growing environmental concerns. Lead-based batteries are still widely used in ICE vehicles, and are expected to remain the only viable mass market battery system for the near future. In the case of plug-in hybrids and electric vehicles, lithium-ion battery systems are the only available technology that can meet the OEM requirements for driving range, charging time, and more. In 2021, there were 16.49 million electric cars on the global market, an increase of about 9% from the previous year (10.24 million units). In the case of SLI applications, it is expected that lithium-ion batteries will need to be significantly reduced in cost in order to be considered as a viable mass market alternative. This growth in EVs is expected to increase the demand for lithium-ion batteries.
Market Dynamics
Drivers
The market is expected to be driven by the following factors over the long term LITHIUM-ION Batteries Lithium-ion batteries drive Plug-in Hybrid and Electric Vehicles. These batteries have the only technology available in the market that meets the original equipment manufacturer (OEM) requirements for driving range and charge time. Growth in Electric Vehicles is expected to Increase the demand of Batteries. Hence, the automotive batteries segment is expected to witness significant growth during the forecast period.
Challenges
The constant shortage of raw materials is a major challenge for battery manufacturers due to the growing demand for battery powered devices and the complexity of global supply chain. A lack of demand and a lack of supply of raw material for battery manufacturing are likely to impede the growth of the market. Cell voltages drift apart due to manufacturing tolerances and ageing. In order to extend the life of the battery, a BMS has to balance between the cells to recover bad cells and save good ones.
Opportunity
In the past, the only types of vehicles that were preferred were those with internal combustion engines (ICE). However, due to increasing environmental concerns, technology has started to shift toward electric vehicles. The main types of batteries used in EVs are those with high energy density and low weight. These batteries also require very little maintenance. In the case of ICE vehicles, the lead-based battery system is being used extensively. It is expected that lead-based battery systems will continue to dominate the mass-market for many years to come. For SLI applications, it is expected that there will need to be significant cost reductions in order for the lithium-ion battery system to be considered viable for the mass-market.
Key Players
Panasonic Corporation
GS Yuasa International Ltd.
Samsung SDI Company Ltd.
Hitachi Ltd.
Johnson Controls
NEC Corporation
LG Chem
BYD Company Ltd.
Texas Instruments
Contemporary Amperex Technology Co., Limited
Report Attributes

Details

Market Size Value In 2021

USD 198.01 billion

Revenue Forecast In 2030

USD 287.33 billion

CAGR

7.12% from 2022 - 2030

Base Year

2022

Historical Data

2018 - 2021

Forecast Period

2023 - 2030

Segments Covered

By Product (Lead Acid, Lithium Ion, Nickel Metal Hydride, Nickel Cadmium

Lithium Titanate Oxide (LTO), Others)

By End-user (Aerospace, Automobile, Electronics, Energy Storage, Military & Defense, Others)

By Application (Automotive Batteries, Industrial Batteries, Portable Batteries)

Regional Scope

North America (US, Canada, Mexico)

Europe (UK, Germany, France, Italy, Spain, Rest of Europe)

Asia Pacific (China, India, Japan, South Korea, Rest of Asia Pacific)

Middle East & Africa (GCC, South Africa, Rest of Middle East & Africa

South America (Brazil, Argentina, Rest of South America)

Key Companies

Panasonic Corporation, GS Yuasa International Ltd., Samsung SDI Company Ltd., Hitachi Ltd., Johnson Controls, NEC Corporation, LG Chem, BYD Company Ltd., Texas Instruments, Contemporary Amperex Technology Co., Limited
Segment Insights
The world's largest battery market is dominated by lithium-ion batteries, which are characterized by their high density, lightweight construction, and flexibility. Lithium-based batteries are used in a variety of applications, including consumer electronics, EVs, and renewable battery storage systems. Lithium-powered batteries are a key component in mobile devices such as smartphones, laptops and tablets, as well as wearables. Innovation in the lithium-based battery market is driven by the need for extended battery life and rapid charging technology. There is also a growing focus on sustainable battery manufacturing, recycling and materials sourcing in order to reduce the impact on the environment.
Recent Developments
March 2021- A fast-charging and long-lasting battery material has been developed by a research team from South Korean university POSTEC. The battery demonstrated the ability to extend the life of li-ion, resulting in the production of li-ion electrodes that can charge to 90 percent in 6 minutes and discharge to 54 percent in 18 seconds.
In January 2022- BYD announced a joint venture with FAW to build a 45 GWH electric car battery production facility in north-eastern China. The joint venture, FAW Findreams New Energy Technology, has registered capital of 140 million euros. BYD owns 51% of this joint venture, while FAW Group holds the remaining 51%. The new battery architecture provides low-cost back-up storage for renewable sources of energy.
June 2020- Tesla plans to remove cobalt from next generation electric vehicle batteries. Cobalt is a rare, costly and controversial element. The new battery technology will enable the car to travel 400 miles or longer between charges.
In August 2022-researchers at the Massachusetts Institute of Technology (MIT) came up with a new battery architecture. This new battery architecture is made entirely out of abundant and low-cost materials. The battery architecture is based on two electrode materials: aluminium and sulphur. The electrolyte is molten salt in between.
Regional Insights
The battery market is dominated by the US and Canada, where demand for batteries is driven by the development of electric vehicles (EVs), renewable energy projects (REPs), and consumer electronics (CES). Europe the European Union is a major player in the electric vehicle (EV) and renewable energy (REV) market, and the European Union's stringent emissions standards are driving the battery industry's growth. Asia-Pacific region Led by China and Korea, Asia-Pacific is a global leader in battery production and technology innovation. The rest of the world: Demand for batteries is growing in other parts of the world, particularly in non-grid applications and in Africa and Latin America.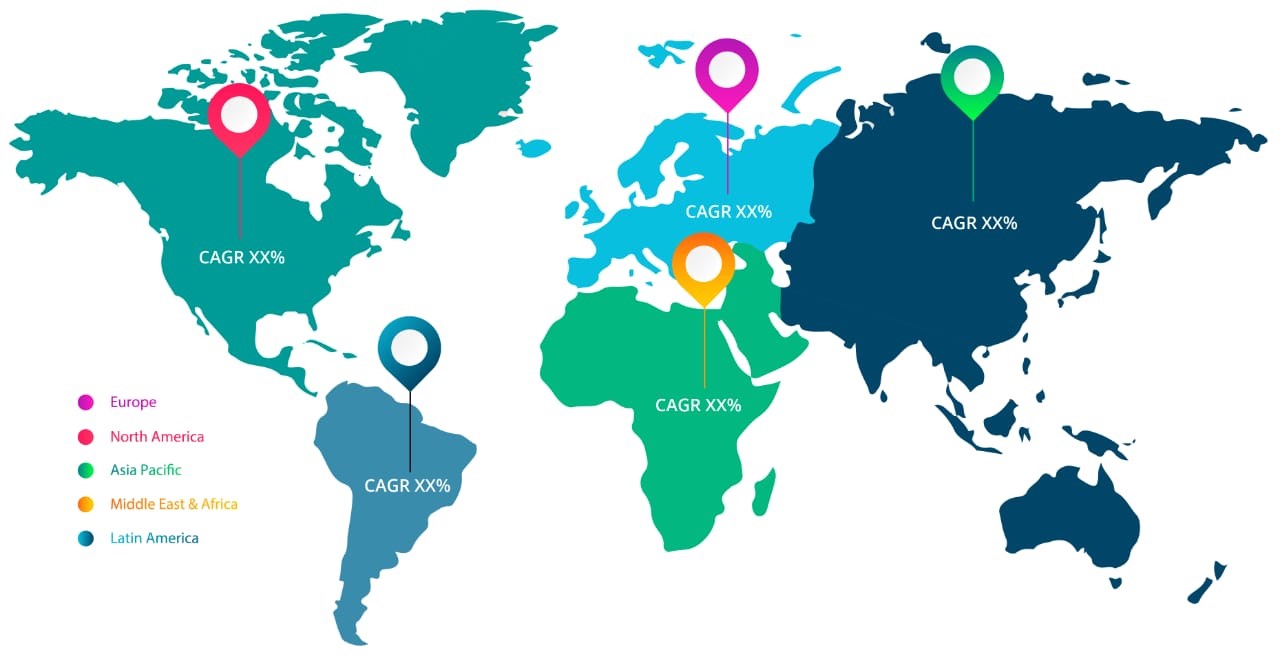 Segmentation
By Product
Lead Acid
Lithium Ion
Nickel Metal Hydride
Nickel Cadmium
Lithium Titanate Oxide (LTO)
Others
By End-user
Aerospace
Automobile
Electronics
Energy Storage
Military & Defense
Others
By Application
Automotive Batteries
Industrial Batteries
Portable Batteries
By Region
North America
USA
Canada
Mexico
Europe
France
UK
Spain
Germany
Italy
Rest of Europe
Asia Pacific
China
Japan
India
South Korea
Rest of Asia Pacific
Middle East & Africa
GCC
South Africa
Rest of the Middle East & Africa
South America
Brazil
Argentina
Rest of South America