Market Outlook
According to Future Market Consulting analysis, Global Atmospheric Water Generator Market size was valued at USD 2.73 Billion in 2021 and is projected to reach USD 10.19 Billion by 2030, growing at a CAGR of 8.57 % during the forecast period from 2022 to 2030.
During the projection period, the market for atmospheric water generators is anticipated to expand at a CAGR of approx. 9%. One of the key factors driving the growth of the global market is the increasing demand for pure water for consumption across the world. The market is expanding thanks to innovative concepts, positive public opinion, and increasing government funding for designing and creating advanced atmospheric water generators.
The market's expansion is being hampered by atmospheric water generators' expensive installation costs. Another significant factor driving the market's development during the projection period is the dearth of fresh drinking water. Nearly two-thirds of the world's population, according to UNICEF, experiences water scarcity for at least a month each year. Governments all over the world are working to raise the bar for water purification. In addition, governments continue to adopt a number of programs that will allow them to provide nutritious and pure drinking water in an effort to lower the risk of disease. Water that has been cleaned and purified for consumption could be produced by atmospheric water generators.

Market Dynamics
Drivers
The necessity for clean water to consumption has grown as a result of growing health concerns.
increasing water consumption and water scarcity.
Challenges
Increased electricity usage while processing & generating water.
Regular cleaning & maintenance is necessary.
Opportunities
Increasing government funding and programs.
shifting attention to product innovations to boost the capacity for producing water.
Key Players
Drinkable Air Technologies
Atmospheric Water Generator, LLC
Island Sky Corporation
GENAQ Technologies S.L.
Clean Wave Products
Eshara Waters
Dew Point Manufacturing
Segment Insights
Due to the government and local authorities' commitment to offering clean and sanitary drinking freshwater in order to minimize the occurrences of diseases related to contaminated water, the cooling desiccation category owns nearly 85% of the share of the worldwide atmospheric water generator market. The atmospheric water generator's risk of corrosion is a barrier to the growth of the wet desiccation sector, which is anticipated to expand at a compound annual growth rate of 7.8% during forecast period.
Due to the enormous demand for generators in commercial settings, the segment of atmospheric water generators with water capacities greater than 1000 liters currently claims the lion's share of the global market.
In terms of revenue share, the industrial segment dominates the worldwide market for atmospheric water generators with over 73% of the total. Freshwater supplies are in huge demand due to the expanding global food and beverage business, which is what is driving the industrial segment's expansion.
Report Attributes

Details

Market Size Value In 2021

USD 2.73 billion

Revenue Forecast In 2030

USD 10.19 billion

CAGR

8.57 % from 2022 - 2030

Base Year

2021

Historical Data

2018 - 2020

Forecast Period

2022 - 2030

Segments Covered

By Technique (Cooling Condensation, Wet Desiccation);

By Capacity (Up to 60 Liters, 60-500 Liters, 500-1000 Liters, More Than 1000 Liters);

By Device Mobility (Fixed, Portable);

By Application (Industrial, Commercial, Residential);

Regional Scope

North America (US, Canada, Mexico);

Europe (UK, Germany, France, Italy, Spain, Rest of Europe);

Asia Pacific (China, India, Japan, South Korea, Rest of Asia Pacific);

Middle East & Africa (GCC, South Africa, Rest of Middle East & Africa);

South America (Brazil, Argentina, Rest of South America);

Key Companies

Drinkable Air Technologies, Atmospheric Water Generator, LLC, Island Sky Corporation, GENAQ Technologies S.L., Clean Wave Products, Eshara Waters, Dew Point Manufacturing
Recent developments
Feb'23 – In pursuit of unprecedented business growth in commercial DI water business in 2023, Water Technologies, International, a leading company in (AWG) atmospheric water generator architecting and production technology, declared that their subsidiary Water Zone has agreed on a contract with a notable supplier in Florida to distribute DI resin tanks to healthcare chains throughout Florida.
Jan'23 – The atmospheric water maker has officially entered the US market, according to New York-based Airiver. This brand-new offering from Airiver is an eco-friendly, low-power water engine that enables the production of water out from air.
June'22 – 41 water vapour generators were placed in Chennai metro stations to provision for passengers with clean drinking water.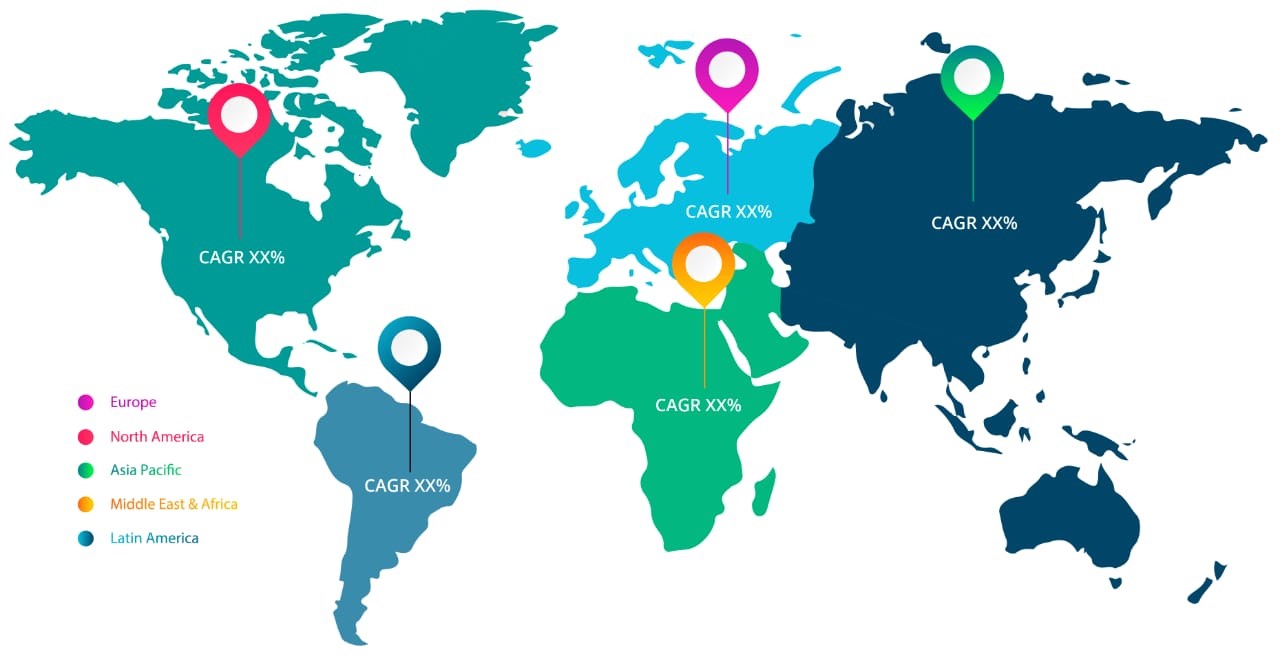 Regional Insights
Due to early technology adoption, improvements in water generation, and the presence of significant companies, North America is predicted to expand at a CAGR of about 9% during forecast period.
Due to its increased emphasis on the creation of cutting-edge techniques for combating global warming, Europe is predicted to grow at a significant CAGR during the projection period of 2023 to 2030.
It is considered that the Middle East and Latin America's diminishing fresh water resources will accelerate the creation of AWG technology. The industry is expanding because numerous governments are promoting water generation.
Segmentation
By Technique
Cooling Condensation
Wet Desiccation
By Capacity
Up to 60 Liters
60-500 Liters
500-1000 Liters
More Than 1000 Liters
By Device Mobility
By Application
Industrial
Commercial
Residential
By Region
North America
Europe
France
UK
Spain
Germany
Italy
Rest of Europe
Asia Pacific
China
Japan
India
South Korea
Rest of Asia Pacific
Middle East & Africa
GCC
South Africa
Rest of the Middle East & Africa
South America
Brazil
Argentina
Rest of South America