Future Market Consulting offers the report on "Global Archery Equipment Market" Analysis and Forecast 2021-2028. The global archery equipment market was valued at US$ 2226.3 Million in 2021 and is projected to reach US$ 3389.6 Million in 2028, representing an 6.4 % compound annual growth rate (CAGR) during the forecast period (2022-2028).
Archery is fast becoming more of an activity of recreation and a large number of people across the world are indulging in this sport to ease their daily work and life stress. Archery Trade Association data indicates that the participation of adult Americans in archery has increased exponentially in the last few years. This has naturally led to a spur in demand for archery equipment and the market for archery equipment is projected to stay on an upward growth path in the coming years. Further, the last few years have witnessed an increasing participation by women in the sport of archery. With archery now part of Olympics, the number of women archers has increased and this trend is expected to continue into the future. This means increased adoption and subsequently sales of archery equipment, thereby pushing revenue growth of the archery equipment market.
Archery as a sport is finding widespread adoption across key regions of the globe. Asian countries such as China and Korea continue to dominate in various international archery competitions. This is projected to boost the revenue share of archery equipment in the Asia Pacific region in the near future.
Governments across the world are realizing the benefits of including archery as a sport in schools, as the practice of archery is believed to benefit children in many ways. Practicing archery helps cultivate mental stamina and self-confidence in young children and archery has been included in the sports curriculum of certain schools in some of the states of the U.S. Organizations such as USA Archery and National Field Archery Association offer several programs such as National Archery in the Schools Program (NASP), Junior Olympic Archery Development Program (JOAD), and After School Archery Program (ASAP) to encourage school children to participate in archery. This has led to a surge in the demand and adoption of archery equipment, thereby positively impacting revenue growth of the archery equipment market.
Rise in adoption of archery as sports by women and children. Now a day's people are getting more aware about sports and fitness and rise in importance of archery activities as recreational sports is a significant factor which is impacting demand of archery sports equipment's. In last few years, a person have come to know benefits of archery as sports activity such as building of self-confidence and helps to improve hand and eye coordination's. It helps to develop mental and physical capabilities in children which have resulted into adoption of archery as sports by women and children. These are prominent factor in fuelling growth archery equipment markets. Rise in archery sports clubs and variety and archery equipment. Due to wide adoption of archery sports, many key players and business men's have started opening archery sports clubs which offers professional trainings to beginners, intermediate and other archery players. In couple of years emergence of sports club have increased and led to huge profit making by key players. It also led to innovation in archery equipment's such as equipment for beginners, intermediaries and professionals, availability in variety of archery sports equipment is a significant factor in growth of archery equipment market.
In recent years, large number of archery sports clubs have been established, these clubs provides training for archery sports. These sports clubs offer training by professional trainers which is a significant factor to enhance performance of players. Players who got expertise in archery sports have got new opportunity in their life. With the increasing number of players sports clubs have generated huge profit and resulted into high demand of archery equipment by archery sports club and other institutional bodies, which is fuelling growth of archery equipment market.
Government is taking several initiatives to promote archery activities, implementation of various policies and organizing of various archery tournaments and other program by government such as national level tournaments and long term development program. To increase numbers of participation and improve standard of archery sport & to win more medals in common wealth, Asian and Olympic games. Rise in government initiatives for the development of archery game is key driver in growth of archery equipment market.
Archery sport has always promoted gender equality. In 1904, it was first time to include women in archery Olympic Games. The first international federation to have a female president was world archery .Increase in number of female participation in all over world and rises in popularity of archery sports in a major factor which is stoking up growth of archery equipment market
This report gives a holistic view of the market and helps understand the market potential, market dynamics, growth opportunities, influential trends, challenges, segmental markets, geographic scenario, key trends, competitive analysis, and projections with a suitable set of methodologies and assumptions. The report provides market value for the base year 2020 and a yearly forecast till 2026 in terms of revenue (USD Million) and volume (if applicable).
The report provides value chain analysis/ supply chain analysis and PORTER's analysis to address and prioritize the efforts and investment in the near future. The global Archery Equipment Market report discusses different scenarios of the Archery Equipment Market and offers a comprehensive analysis of historical data (2016-2019), providing a detailed study on emerging trends and strategic decisions businesses take to gain adequate growth in the global market.
Research Methodology
This report provides in-depth qualitative and quantitative analyses of the Global Archery Equipment Market. Deep analysis and research were done during the report preparation. We have collected key data related to the Global Archery Equipment Market using multiple approaches. Both top-down and bottom-up approaches are used for market sizing as well as analyzing the key regional markets, dynamics, and growth trends for various segments and end-user.
Based on requirements, we conducted secondary research to identify growth trends. The secondary sources referred for the study include press releases, company annual reports, research papers, industry magazines, trade journals, government websites, and associations were also reviewed for gathering precise data. Moreover, quantitative as well as qualitative data were also extracted from paid databases, which included Reuters, Factiva, Bloomberg, One Source, and Hoovers, which proved to be useful for in-depth technical study of the market. All market estimates and forecasts have been validated through primary research. Interviews was conducted with various industry experts including managers, VPs, CEOs, and other subject matter experts. We also did a primary discussion with players in this market to verify the data collected from our approaches.
COVID-19 Impact Analysis
The COVID-19 pandemic has significantly affected the global Archery Equipment Market in 2020. The outbreak of COVID-19 has brought effects on many aspects, like flight cancellations, travel bans and quarantines, restaurants closed, and all indoor/outdoor events restricted. Over fifty countries declared lockdown and health emergency causing massive falling business confidence, growing panic among the population, and uncertainty about the future. All of these circumstances have severely affected production, supply chain, shipping, import & export, and other market activities. The report will include in-depth direct as well as the indirect influence of the pandemic on the market.
Europe Overview
The U.K. accounted for the largest market share of 32% in 2021, with a market value of USD 251.8 Million and is projected to grow at a CAGR of 7% during the forecast period. Germany was the second-largest market in 2021, valued at USD 210.6 Million in 2021; it is projected to grow at the CAGR rate of 7.4%. Across type segment, Bow segment accounted for the largest market share of 75.8% in 2021, with a market value of USD 595.2 Million and is projected to grow at a CAGR of 6.8% during the forecast period. Arrow market in 2021, valued at USD 190.3 Million in 2021; it is projected to grow at the CAGR of 7%. Specialty and sports shops segment accounted for the largest market share of 43.6 % in 2021, with a market value of USD 342.4 Million and is projected to grow at a highest CAGR of 7.1% during the forecast period. On the other hand departmental and discount store segment was valued at USD 273.4 Million in 2021; it is projected to grow at the CAGR of 6.8%.
Competitive Landscape
The section highlights the key competitors in the market, with a focus on presenting an in-depth analysis into their product portfolio, financial overview, regional presence, growth strategies, SWOT Analysis. In addition, the report also covers key strategic developments of major participants involved in the market including acquisitions & mergers, new product launches, agreements, partnerships, collaborations & joint ventures, research& development, product, and regional expansion.
Market Segmentation:
Future Market Consulting provides an analysis of the key segment and each sub-segment of the global Archery Equipment Market, along with forecasts at the global, regional, and country levels from 2021-2027. This report has segmented the market based on type and distribution Channel.
By Type
Bow
Recurve Bow
Compound Bow
Longbow
Recurve Barebow
Others
Arrow
Wooden Arrow
Aluminium Arrow
Carbon Arrow
Others
By Distribution Channel
Speciality & Sports Shops
Archery Equipment Market Study
Departmental & Discount Stores
Online Stores
Others
Key Companies Profile in the Report:
Bear Archery (Escalade Inc.)
Crossman Corporation
Easton Archery
Gold Tip
Mathews Archery
New Archery Products
Precision Shooting Equipment
The Outdoor Group LLC
The Bohning Company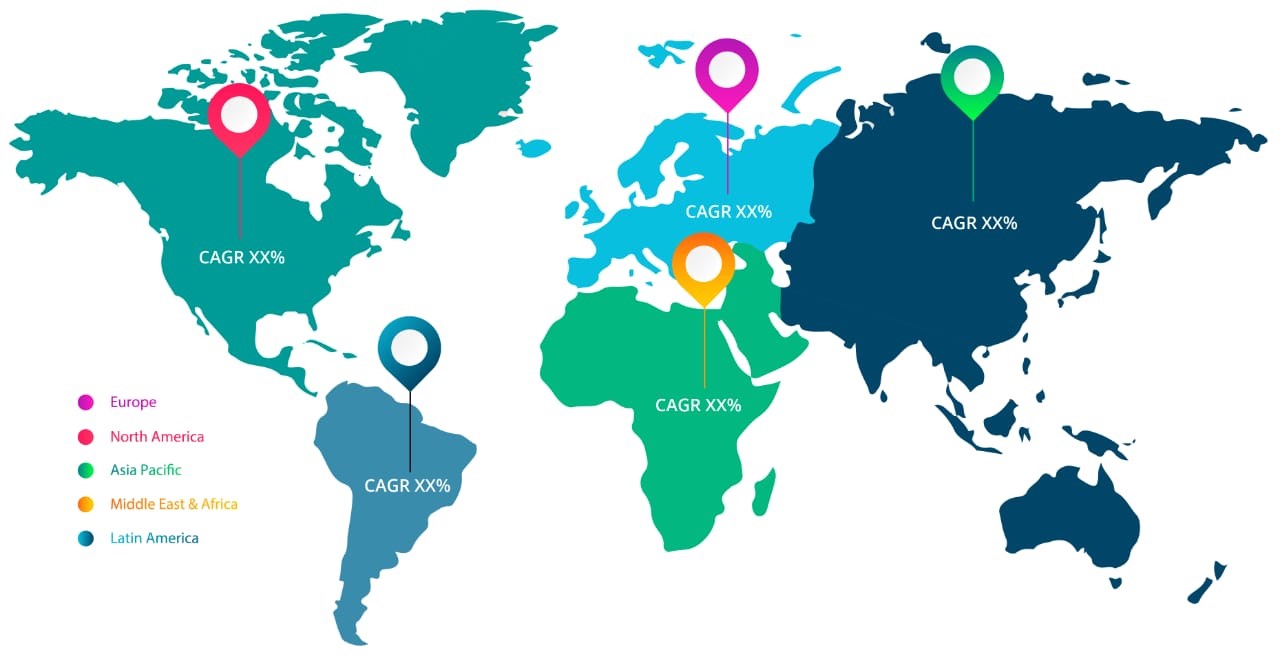 Regional Coverage
The regional analysis includes the historic, current, and forecast demand for North America, Asia Pacific, Europe, Latin America and the Middle East and Africa.
North America
US
Canada
Mexico
Asia Pacific
China
India
Japan
South Korea
Rest of Asia Pacific
Europe
Germany
UK
France
Spain
Italy
Rest of Europe
Latin America
Brazil
Argentina
Rest of the Latin America
Middle East and Africa
GCC
South Africa
Rest of the Middle East and Africa
Frequently Answered Questions:
How will I receive this report?
The report will be sent to you in PDF Format. (We can also provide the editable version of the report in editable format on special request)
How do we evaluate & examine the report preview and quality before making a report purchase decision?
You may ask for a free sample. For client case studies, testimonials, or additional questions, you can reach out to us.
My research requirement is very specific; can I customize this report?
Yes, we provide free customizations within the scope of the research. More than 70% of our client associations are based on customized market reports. Clients will be provided with free access to pre-sale analyst support to discuss customized requirements and recommendations.
I have a pre-defined budget. Can I buy chapters/sections of this report?
Yes, we also sell sections of the reports in line with client requirements. You can reach out to us for syndicated & customized market intelligence data as per your budget. You can buy country or region-based reports.
What is the report delivery timeline?
The report will be provided in 3-4 working days. Delivery time will vary in the case of the customized report.
Will I receive a data pack (Excel Quantitative Data)?
Yes, a data pack will be provided upon request.