Market Outlook
According to Future Market Consulting analysis, Global 3D Sensors Market size was valued at USD 2.98 Billion in 2021 and is projected to reach USD 22.31 Billion by 2030, growing at a CAGR of 12.40 % from 2022 to 2030.
3D sensors new technological innovation has emerged as a significant groundbreaking idea that has dramatically transformed the electronics and automobile industries. It is a multispectral imaging technique that enables camera features of object & facial authentication. 3D sensors are tools that contribute to the external world by creating a digital representation of the user's surroundings and widely employed in electronics devices to capture a real-world object's length, width, and height with better precision and clarity. The rapid penetration of 3D sensors in a wide range of industries like home appliances, healthcare, industrial robotics, and automotive is the key force that drives the global market.
The growing popularity of self-driving cars, in addition to the rising incidence of automotive accidents, is opening up new opportunities in the 3D sensor market. By recognition persons and objects in the radius of the car, these sensors are becoming critical elements for boosting the security of the both drivers and passengers. It can also be utilized for parking assistance, collision prevention, and lane departure warning. As a result, the introduction of augmented reality and virtual reality in gaming sector is delivering a significant boost to the development of the 3D sensor market. Such sensors are applied to operate games and entertainment items through gesture control. Moreover, the increasing utilization 3D sensors in diagnostic imaging solutions and security cameras will propel the 3D sensor market forward.
The worldwide 3D sensor market had substantial growth prior to COVID-19, yet due to the unanticipated COVID-19 influence on 3D sensor market. The sector is expected to have further growth, resulting in a rise in consumption for 3D consumer devices. Furthermore, because Chinese manufacturers had completely ceased their product development operations, the market suffered a significant shift in product availability. In addition, the world has already completely halted its activities and operations during COVID-19 pandemic in order to contain the virus's spread. Reduced production capability and delays at industrial plants, warehouses, and mines around the world have had a significant influence across all industries.
By 2032, market trends are expected to be fueled by growing product utilization in the healthcare industry. 3D visualizations deliver detailed anatomic & physiological knowledge, providing appropriate solution that may be utilized in less time. Meanwhile, technological innovations in the biomedical and healthcare sectors, such as 3D sensors, will add considerable market growth.

Market Dynamics
Drivers
Lucrative advancements in automobile sector such as driver monitoring, cruise control, autonomous driving, etc.
Adoption of nanotechnologies with integration of AI & ML with 3D sensors
Growing demand for biometric, facial recognition, gesture control, autonomous systems
Challenges
Lack of production opportunities with increased production cost
Limited expertise in the technological field
Opportunities
Technological developments in consumer electronics & widespread adoption of automated robotics in industrial & commercial sectors
Rising expenditure of government & semi-government in research & development
Key Players
Infineon Technologies
Microchip Technology
OmniVision Technologies
PMD Technologies
Sony
Keyence
Cognex Corporation
IFM Electronic
Intel Corporation
LMI Technologies
Samsung
Occipital
Qualcomm
ASUSTeK Computer
Finisar Corporation
Microsoft
Panasonic
Leuze Electronic
Melexis
Report Attributes

Details

Market Size Value In 2021

USD 2.98 billion

Revenue Forecast In 2030

USD 22.31 billion

CAGR

12.40% from 2022 - 2030

Base Year

2021

Historical Data

2018 - 2020

Forecast Period

2022 - 2030

Segments Covered

By Type (Image Sensors, Position Sensors, Acoustic Sensors, Accelerometers, Other Sensors);

By Technology (Stereo Vision, Structured Light, Time of Flight, Ultrasound, Other Technologies);

By Connectivity (Wired, Wireless);

By Industry (Consumer Electronics, Healthcare, Aerospace & Defense, Industrial Robotics & Automation, Entertainment, Automotive, Security & Surveillance, Other Industries);

Regional Scope

North America (US, Canada, Mexico);

Europe (UK, Germany, France, Italy, Spain, Rest of Europe);

Asia Pacific (China, India, Japan, South Korea, Rest of Asia Pacific);

Middle East & Africa (GCC, South Africa, Rest of Middle East & Africa);

South America (Brazil, Argentina, Rest of South America);

Key Companies

Infineon Technologies, Microchip Technology, OmniVision Technologies, PMD Technologies, Sony, Keyence, Cognex Corporation, IFM Electronic, Intel Corporation, LMI Technologies, Samsung, Occipital, Qualcomm, ASUSTeK Computer, Finisar Corporation, Microsoft, Panasonic, Leuze Electronic, Melexis
Segment Insights
Based on Type, Image Sensor category is predicted to increase at a significant growth rate during 2022 to 2032 owing to the extensive applications in biomedical image processing, surveillance & security, virtual & augmented reality. Due to its ability to recognize scale, structure, and range inside of their field of vision, CMOS 3D image sensors have witnessed increased adoption as cameras and smartphones becoming more popular.
Based on Technology, Time-of-Flight category is predicted to expand significantly over the projection period. In 3D modelling, 3D sensors employ Time-of-Flight technology, which measures the amount of time required to travel reflected light towards the sensor.
Based on Application, consumer electronics category has seen tremendous growth in 2021 & is expected to dominate the market in forecast period owing to the rising demand for innovative products & services in surveillance and security as well as robotization in storage and warehouse management. Healthcare sector will grow prominently with respect to the 3D imaging & virtual realty which will dominate the market across all the regions during 2022 – 2030.
Recent Developments
Dec'22 - Samsung announced that the company's next-gen Galaxy S11 smartphone would feature Qualcomm's latest advanced 3D Sonic Max fingerprint sensor. The sensor would support up to two fingerprint scans at once.
Oct'22 - Lumotive & Gpixel announced a collaboration to deliver a reference design architecture with 3D LiDAR image sensors & CMOS to use the next-gen 3D image sensors in commercial & industrial applications, such as automated driving of robotics in logistics environments.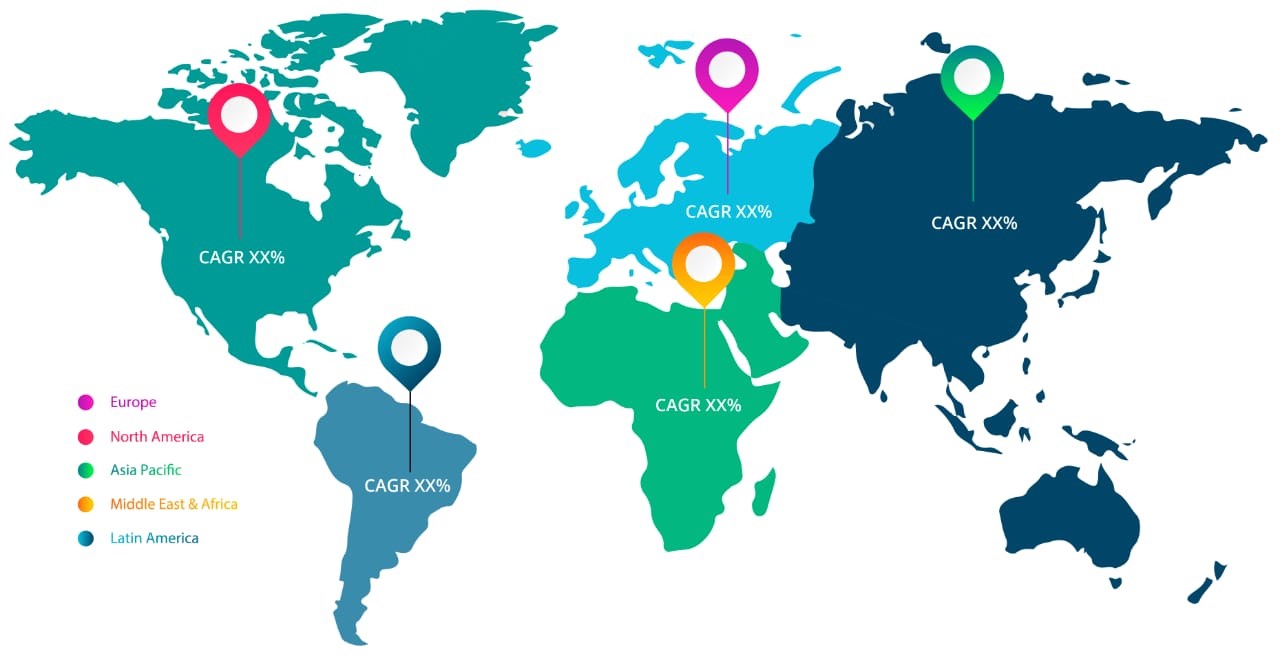 Regional Insights
Due to the sheer development of smart city, smart buildings & homes, North America claims a substantial share of the market in 3D sensor demand. Around 60 million residences in US are projected to adopt smart home gadgets by 2030. The increased demand for security systems in residential areas across North American economies will boost the requirement for 3D sensors.
Asia Pacific region is expected to grow at substantial growth rate during the forecasted period owing to the technological developments in countries like China, South Korea & India in sectors such as automobile, consumer electronics, medical & healthcare and robotics.
Segmentation
By Type
Image Sensors
Position Sensors
Acoustic Sensors
Accelerometers
Temperature Sensor
Pressure Sensor
Other Sensors
By Technology
Stereo Vision
Structured Light
Time of Flight
Ultrasound
Capacitive Sensing
Infrared Sensing
Laser
Other Technologies
By Connectivity
By Industry
Consumer Electronics
Healthcare
Aerospace & Defense
Industrial Robotics & Automation
Entertainment
Automotive
Warehousing & Logistics
Food & Beverages
Security & Surveillance
Other Industries
By Region
North America (US, Canada, Mexico);
Europe (UK, Germany, France, Italy, Spain, Rest of Europe);
Asia Pacific (China, India, Japan, South Korea, Rest of Asia Pacific);
Middle East & Africa (GCC, South Africa, Rest of Middle East & Africa);
South America (Brazil, Argentina, Rest of South America);