Market Outlook
According to Future Market Consulting analysis, Global Floating Wind Power Plant Market size was valued at USD 7.95 Billion in 2021 and is projected to reach USD 89.72 Billion by 2030, growing at a CAGR of 18.04 % from 2022 to 2030.
Japan now has sway over the Asia region on the global market. As reported by Japan Wind Power Union, the government plans to expand the installed floating offshore wind capacity up to 4 GW by the end of the decade 2030 and to 18 W in 2050, which would further attract numerous investors. With annual installations of 47.5 MW and a goal of 1 gigawatt for the offshore floating wind through 2030, the UK is the industry leader worldwide. Most of the target, it is thought, will be built in south-westerly seas near the UK and off the Scottish mainland. Following Japan, the UK, France, US, & Sweden are other countries that have developed floating wind fields. Due to the anticipated development of floating wind power, other countries like Norway, Germany, and Spain are anticipated to emerge as major market participants during the projection period.
According to a market forecast from environmental consulting firm 4C Offshore, 48 GW of FOW is anticipated to be deployed or in operation worldwide by 2035, up from the current estimate of 16 GW. With goals of 10 GW with each 2035, the US & South Korea are in the lead, while Europe is anticipated to have a potential of 18 GW by that year. Going further ahead to 2050, the world's installed capacity goals and tendering activities are booming, particularly in light of the outbreak of the Ukraine War and the desire of European countries to increase their energy production independence.
By 2050, Belgium, Germany, the Netherlands, and Denmark plan to build 150 GW of offshore wind energy, including FOW. As a result of growing industries, Asia Pacific nations are also moving towards internet-based modern operations in every area. Research on the possible impact of emerging services and connected devices is advancing, as reported by the GSM Association, in countries such as Japan, Australia, & South Korea. The local automobile business is also flourishing. Asia Pacific is the area that produces the most cars worldwide. As a result, in the short term, it is probable that the growth of these end-use organizations will drive the APAC market. It is anticipated that America, the Middle East & Africa will experience significant improvement because of growing attention in the petroleum and natural gas industries and increased construction development inside the regions, which supports the growth of the commercial and private areas.
Market Dynamics
Drivers
Rising requirements to shift from conventional energy sources to renewable energy sources.
Technical advancements in the structures of turbines to increase the production capacities.
Challenges
High cost of installation & requires frequent maintenance.
Opportunities
Rising investment & fundings from both private & public organizations.
Rising government initiatives to increase awareness such as tax reductions or providing subsidiaries.
Key Players
General Electric
ABB Ltd
Siemens Gamesa Renewable Energy, S.A.
Adwen GmbH
Ming Yang Smart Energy Group Ltd
Suzlon Energy Limited
Nordex SE
Xinjiang Gold Wind Science & Technology Co., Ltd.
Envision Group
Vestas Wind Systems A/S

Report Attributes

Details

Market Size Value In 2021

USD 7.95 billion

Revenue Forecast In 2030

USD 89.72 billion

CAGR

18.04% from 2022 - 2030

Base Year

2021

Historical Data

2018 - 2020

Forecast Period

2022 - 2030

Segments Covered

By Capacity (Up to 3 MW, 3 – 5 MW, Above 5 MW);

By Foundation (Spar-Buoy Foundation, Tension-Leg Platform (TLP) Foundation, Semi-Submersible Foundation, Other Foundations);

By Depth (Shallow Water (<40m), Transitional (40 – 60m), Deep Water (60m<));

By Application (Commercial, Industrial, Other Applications);

Regional Scope

North America (US, Canada, Mexico);

Europe (UK, Germany, France, Italy, Spain, Rest of Europe);

Asia Pacific (China, India, Japan, South Korea, Rest of Asia Pacific);

Middle East & Africa (GCC, South Africa, Rest of Middle East & Africa);

South America (Brazil, Argentina, Rest of South America);

Key Companies

General Electric, ABB Ltd, Siemens Gamesa Renewable Energy, S.A., Adwen GmbH, Ming Yang Smart Energy Group Ltd, Suzlon Energy Limited, Nordex SE, Xinjiang Gold Wind Science & Technology Co., Ltd., Envision Group, Vestas Wind Systems A/S
Segment Insights
Based on Depth, it is anticipated that floating wind power will have a larger market share in the deep-water industry and will grow even more. The likelihood of capturing wind energy is increased by the higher wind speeds and absence of obstacles in deep oceans.
The construction of an increasing number of wind farms is scheduled, which will help the above 5 MW category considerably in terms of market share globally which will generate a substantial amount of revenue in every region during forecast period.
Recent Developments
Aug'22 - A contract for offshore oil & gas facilities powered predominantly by offshore wind was inked by Cerulean Winds & Ping Petroleum UK. In accordance with the contract, Cerulean Winds will supply a sizable floating wind turbine along with a group of Tier 1 industry partners, which will be linked to Ping Petroleum's floating generation and storage vessel by a cable. By 2025, the building is anticipated to be completed. Through this Demonstration Program, Cerulean Winds was able to complete the project thanks to a funding.
Feb'22 - Norway made preparations for its first offshore wind auction public. The tender, which is slated to take place during the second quarter of this year, will initially solicit bids for the development of at least 5 - 10 GW of offshore wind potential to supply the nation, with subsequent tenders intended to boost the economy by increasing the amount of electricity that can be exported to Europe.

April'22 - A draught request for information and nominations for the Central Atlantic was made public by the BOEM (Bureau of Ocean Energy Management). The 3,897,388 acres of planned areas could support the installation both of fixed & floating wind turbines and the development of about 30,000 MW of production capability.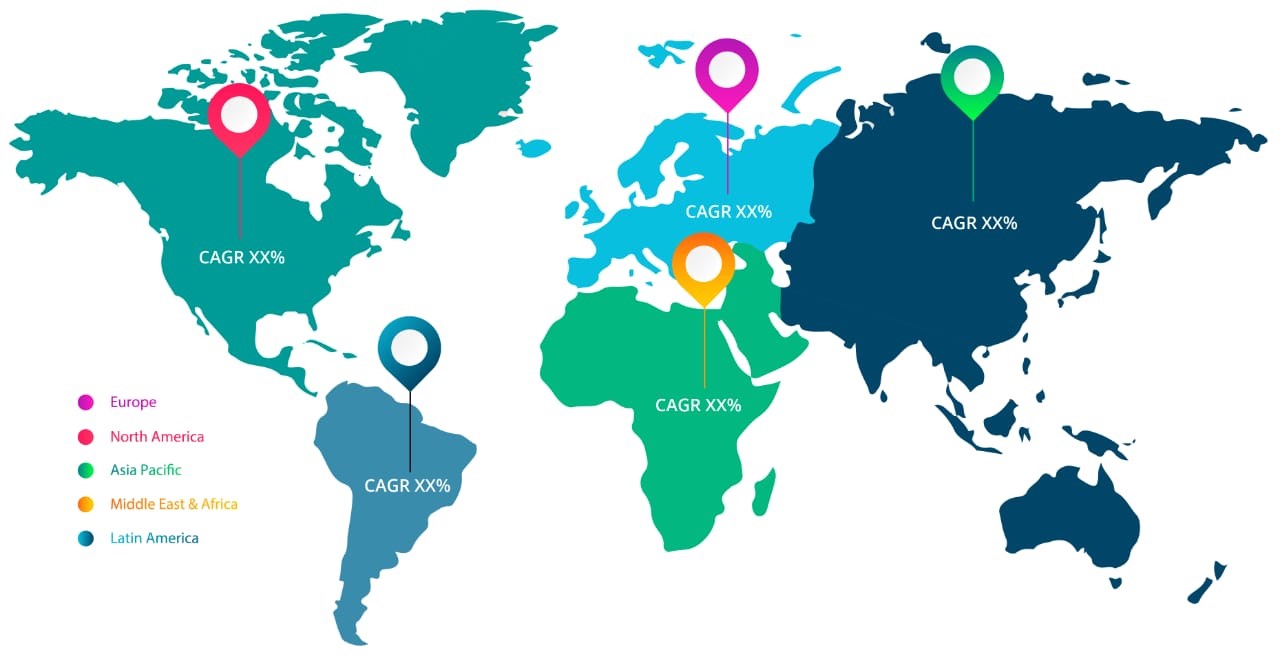 Regional Insights
Due to its sizable customer base, Asia-Pacific currently leads a floating wind turbine industry in measures of revenues and market share and will keep performing this throughout the forecast period. During the forecast timeframe of 2022 to 2030, the market is expected to experience increased development due to the region's rapid trend for renewable energy sources.
On the other hand, North America is anticipated to experience profitable development from 2022 to 2030 as a result of the region's increased support for the production of electricity using renewable energy sources.
Segmentation
By Capacity
Up to 3 MW
3 – 5 MW
Above 5 MW
By Foundation
Spar-Buoy Foundation
Tension-Leg Platform (TLP) Foundation
Semi-Submersible Foundation
Other Foundations
By Depth
Shallow Water (<40m)
Transitional (40 – 60m)
Deep Water (60m<)
By Application
Commercial
Industrial
Other Applications
By Region
North America
Europe
France
UK
Spain
Germany
Italy
Rest of Europe
Asia Pacific
China
Japan
India
South Korea
Rest of Asia Pacific
Middle East & Africa
GCC
South Africa
Rest of the Middle East & Africa
South America
Brazil
Argentina
Rest of South America