Market Outlook
According to Future Market Consulting analysis, Global Electric Toothbrush Market size was valued at USD 3.35 Billion in 2021 and is projected to reach USD 8.47 Billion by 2030, growing at a CAGR of 8.03 % from 2022 to 2030.
The industry has seen significant growth recently thanks to the rising importance that people are placing on oral hygiene. Even though there isn't much knowledge about the benefits and drawbacks of using an electronic toothbrush, more and more people are opting to use these automated devices designed to lead healthier lives with little effort. Even those who have misaligned teeth can use an electric toothbrush with great ease. In order to deliver the best results, the bristles of such toothbrush reach the farthest reaches of the dental cavity and carry out a thorough cleansing. In comparison to the bristles used in standard brushes, those used in these devices are more robust. The market has been significantly boosted in part by the convenient charging options that come with these electronic tooth brushes.
Putting a lot of effort on tooth brushing becomes tiresome as a result of people's busy lifestyle practices. By offering a thorough cleaning that is superior to that of conventional brushes, using an electric toothbrush can help you save a lot of time. The electric toothbrush comes with a widespread form and connection switch off, which makes it easier to maintain the device for a longer duration. It makes it simple for customers to locate a teeth brush attachment that suits their needs. After buying the primary item, the consumer must make a very modest investment in their pocket because very little electric energy is used during the machine's charging process. For those with severe disabilities who are unable to comfortably perform their everyday tasks, using a tooth brush had also made the process incredibly simple. As a result, the demand for electronic toothbrushes has increased recently.
Market Dynamics
Drivers
Growing Health Concerns as a result of poor diets & rapidly shifting lifestyles.
Growing personal hygiene advancements & technological advances.
Challenges
Costlier than hand toothbrushes.
Environmental issues with respect to brush disposal.
Opportunities
Expanding government resources and assistance, as well as numerous new developments.
Report Attributes

Details

Market Size Value In 2021

USD 3.35 billion

Revenue Forecast In 2030

USD 8.47 billion

CAGR

8.03% from 2022 - 2030

Base Year

2021

Historical Data

2017 - 2020

Forecast Period

2022 - 2030

Segments Covered

By Type (Oscillating/Rotating, Sonic/Side by Side);

By Charging Method (Rechargeable, Inductive, USB, Battery Powered);

By Bristle Type (Soft, Stiff);

By Distribution Channel (Online, Offline);

By User (Kids, Adults);

Regional Scope

North America (US, Canada, Mexico);

Europe (UK, Germany, France, Italy, Spain, Rest of Europe);

Asia Pacific (China, India, Japan, South Korea, Rest of Asia Pacific);

Middle East & Africa (GCC, South Africa, Rest of Middle East & Africa);

South America (Brazil, Argentina, Rest of South America);

Key Companies

Colgate-Palmolive Company, The Procter & Gamble Company, Koninklijke Philips N.V., Xiaomi, Ionsei USA, Panasonic Corporation, Water Pik, DenMat Holdings, Shenzhen Risun Technology, Foreo
Key Players
Colgate-Palmolive Company
The Procter & Gamble Company
Koninklijke Philips N.V.
Xiaomi
Ionsei USA
Panasonic Corporation
Water Pik
DenMat Holdings
Shenzhen Risun Technology
Foreo
Segment Insights
Based on bristle type, a soft type of bristles has dominated the market due to high consumer demand brought on by a rise in instances of tooth sensitivity. Additionally, compared to other kinds, using a softer bristle has many more benefits, which is why it is so popular. The industry has been greatly boosted by the rising demand for bristles with soft tips. The requirement for soft bristles has also increased due to the rising popularity of cosmetic dentistry procedures.
Based on type, a rotation/oscillation type has ruled the sector because it allows for the most movement in the person's oral cavity. Due to its improved capacity to eliminate tartar and stains, the sonic variety of head is the one with the fastest market growth. With the expansion of this sector's research and development, it is exhibiting significant growth.
Children are the largest user group in this market, according to data gathered from users, as a result of the significant financial commitment made by consumers to give their kids the best facilities available in order to prevent the development of dental disorders related to their regular eating patterns.
Recent Developments
Sept'22 - Foreo released ISSA 3, a 4-in-1 oral care device that it claimed would target teeth, gums, cheeks, and tongue. ISSA 3 is the company's most recent version of the its ultra-hygienic sonic toothbrush. The product's maker asserted that it is ideal for treating periodontal conditions like gum irritation and redness because it has been scientifically demonstrated to decrease gingivitis and improve general dental health by 140%.
Jan'22 - The newest version of its technologically advanced toothbrush, the Oral-B iO10 with iOSense, was introduced by Procter & Gamble's Oral-B brand. With the inclusion of two additional models dubbed iO4 & iO5 that will be offered under USD 100, the company is also bringing the Oral-B iO range more affordable for more consumers.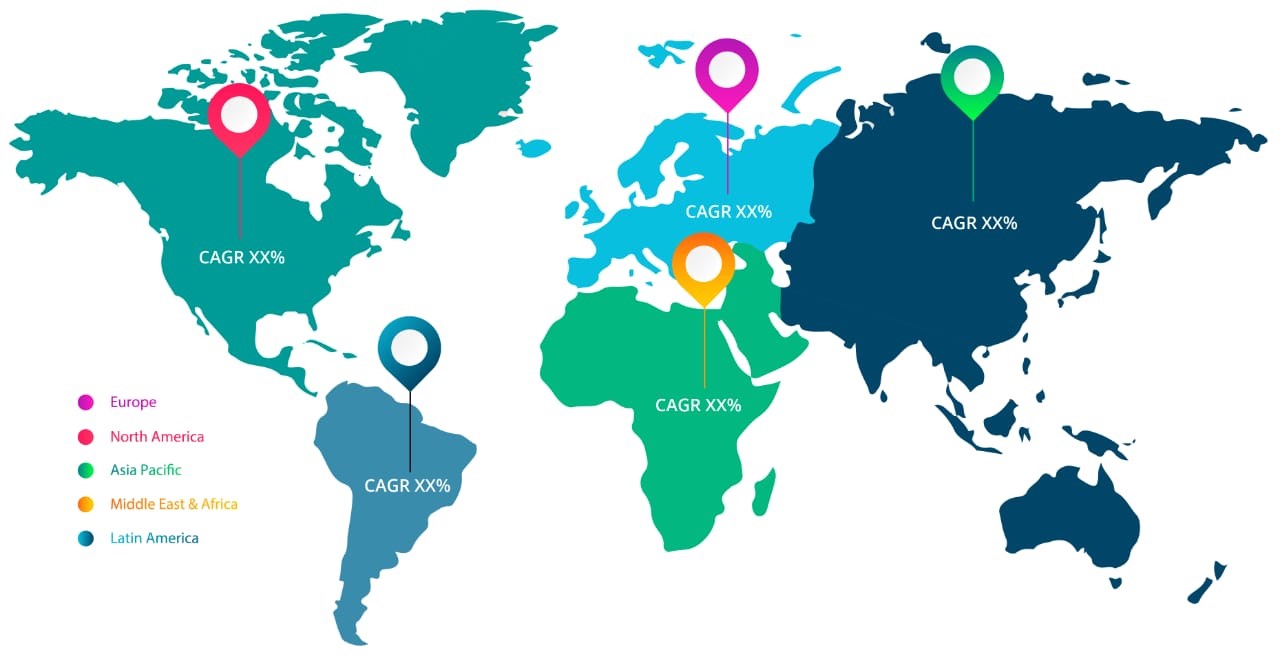 Regional Insights
Due to the availability of state-of-the-art medical facilities, government support for the expansion of the healthcare sector, an ageing population, increased demand for a better cleaning, and the willingness for healthier teeth and gums, the Europe electric toothbrush market, which will hold the largest market share in 2021, is anticipated to grow at an approx. 9% CAGR. Additionally, the UK industry had the fastest rate of growth in the European area, and the German electric toothbrush market had the largest market share.
During the study time, the North American Electric Toothbrush market held the second-largest market share. This is partly attributable to major producers of electronic toothbrushes expanding their product lines.
From 2022 to 2030, the Asia-Pacific market is anticipated to expand at a CAGR of 9.9%. The rise of middle-income classes in emerging countries and the rising per capita expendable income are to blame for this. In addition, the Indian market had the fastest rate of growth in the Asia-Pacific area, while China's electric toothbrush market had the largest market share.
Segmentation
By Type
Oscillating/Rotating
Sonic/Side by Side
By Charging Method
Rechargeable
Battery Powered
By Bristle Type
By Distribution Channel
By User
By Region
North America
Europe
France
UK
Spain
Germany
Italy
Rest of Europe
Asia Pacific
China
Japan
India
South Korea
Rest of Asia Pacific
Middle East & Africa
GCC
South Africa
Rest of the Middle East & Africa
South America
Brazil
Argentina
Rest of South America