Market Outlook
According to Future Market Consulting analysis, Global Steam Boilers Market size was valued at USD 23.32 Billion in 2021 and is projected to reach USD 32.95 Billion by 2030, growing at a CAGR of 6.42% from 2022 to 2030.
A steam boiler is a power-generating device that produces steam by heating water that is supplied to the place of use through a piping system. The primary components of a boiler system are a water supply system as well, a steam system, and a fuel system, each of which has a distinct function. While the steam system gathers and handles the steam generated in the boiler, the feed water system supplies water and controls it to fulfil steam demand. Using valves and a steam pressure monitor, the system's steam pressure is managed throughout. The purity and output of steam are entirely dependent on the fuel system, which is essential for producing the required heat by the combustion of fuel.
The increased need for heating, cooling, power, an increase in on- and offshore exploration, and the creation of a flexible, dependable source of energy have all increased demand for steam boilers.

Market Dynamics
Drivers
Strong consumer demand for electricity has been caused by industrialization, an increase in the use of electrical machinery and appliances, and rising economic activity in developing nations.
Mobile capabilities, cheap maintenance costs, and other adaptable features.
Challenges
To prevent accidents that would impede its development, high initial investment requirements and international safety norms should be followed.
Opportunities
Steam boilers that are specially designed for various process needs in industries like oil & gas, electricity production, chemical, and process industries are the main focus of boiler makers.
The market for steam boiler systems will grow as investment in thermal power capacity, power plant building, and upgrade projects rises.
Key Players
GE (US)
Bosch (Germany)
Thermax (India)
Cleaver-Brooks (US)
Byworth Boilers (US)
Doosan Heavy Industries & Construction (South Korea)
Forbes Marshall (India)
Fulton Boiler (US)
Parker Boiler (US)
Rentech Boilers (US)
Thermodyne Engineering Systems
Segment Insights
Due to their widespread use and tolerance of high pressures, water-tube boiler devices will likely dominate the market during the forecasted time. Conventional single-fuel steam boilers are anticipated to be replaced by fuel-flexible steam boilers, which can run on a variety of fuels. Fuel-flexible steam boilers are projected to present significant possibilities for market participants in the near future.
Because of increased awareness and stricter government regulations regarding low emission fuels, the gas fired sector is projected to expand at the fastest rate of compound annual growth during the forecast period.
Due to the rising demand for electricity around the world, the power generation category had the biggest market share by end-use industry. Additionally, during the forecast period, there is anticipated to be a rise in the demand for consistent and stable electricity from a variety of manufacturing and processing industries.
Recent Developments
July 2022: To decrease emissions and provide more green technologies, Bosch Industrial Boilers introduced the ELSB electric steam boiler for use in industrial & commercial steam production. The production of this steam boiler varies between 350-7500 kg steam every hour.
March 2022: In Tessenderlo, Belgium, Vynova Group installed a cutting-edge hydrogen-fired steam boiler system. The business plans to install a second steam engine that is exactly like the first. By installing these boilers, Vynova will reduce CO2 pollution at its Tessenderlo manufacturing facility by 10,000 tonnes yearly. The initiative has received a total investment of over 8 million euros.
Report Attributes

Details

Market Size Value In 2021

USD 23.32 billion

Revenue Forecast In 2030

USD 32.95 billion

CAGR

6.42% from 2022 - 2030

Base Year

2021

Historical Data

2018 - 2020

Forecast Period

2022 - 2030

Segments Covered

By Component (Boiler, Economizer, Superheater, Air Preheater, Feed Pump);

By Fuel (Coal-fired Steam Boiler, Gas-fired Steam Boiler, Biomass-fired Steam Boiler, Oil-fired Steam Boiler, Electric Steam Boiler);

By Type (Water tube Boiler, Fire tube Boiler);

By End User (Power Generation, Oil & Gas, Chemical, Process Industry, Primary Metals);

Regional Scope

North America (US, Canada, Mexico);

Europe (UK, Germany, France, Italy, Spain, Rest of Europe);

Asia Pacific (China, India, Japan, South Korea, Rest of Asia Pacific);

Middle East & Africa (GCC, South Africa, Rest of Middle East & Africa);

South America (Brazil, Argentina, Rest of South America);

Key Companies

GE (US), Bosch (Germany), Thermax (India), Cleaver-Brooks (US), Byworth Boilers (US), Doosan Heavy Industries & Construction (South Korea), Forbes Marshall (India), Fulton Boiler (US), Parker Boiler (US), Rentech Boilers (US), Thermodyne Engineering Systems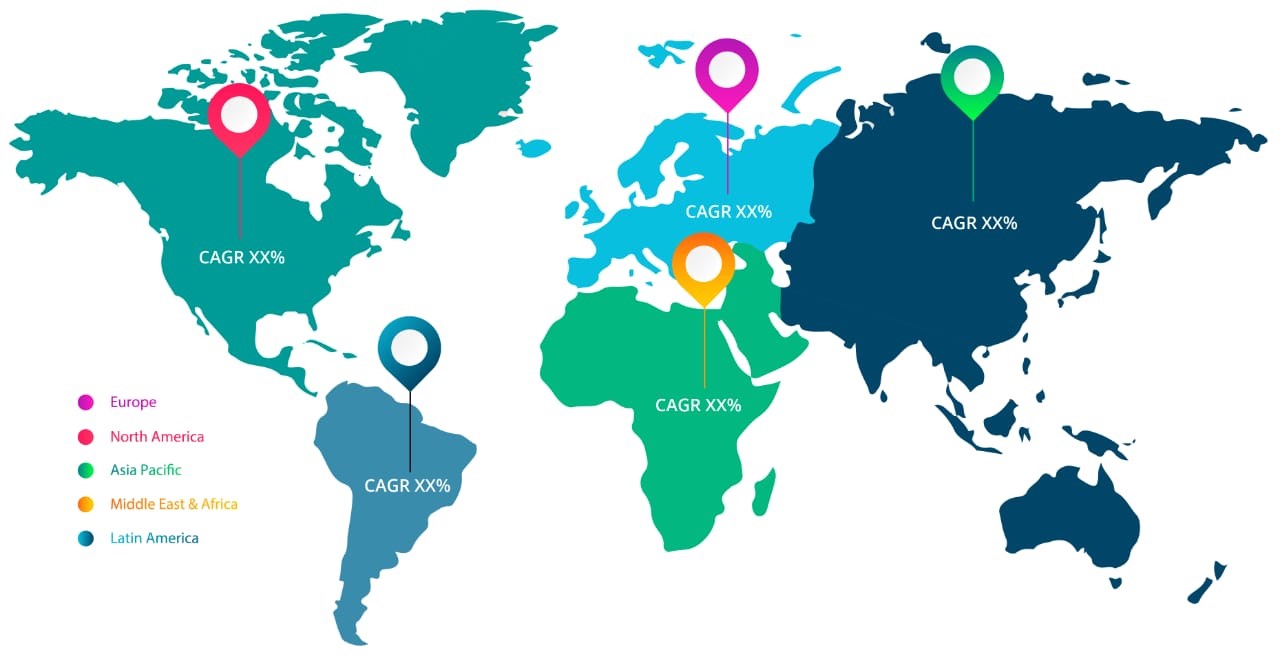 Regional Insights
The market in North America is dominated by the rising demand for HVAC, energy, and an array of other industrial process heating. The market in the area is boosted by the rising demand for energy production, industrial heating, etc. from a variety of sectors. A favourable environment for the steam boiler market is being created by the anticipated development in the Asia-Pacific area.
This area has more production and processing facilities, which fuels the demand for steam boilers. In the MEA, there is extensive oil and gas exploration, which necessitates electricity and industrial process heating. Steam boilers are extensively used in the cotton mill industry, and Europe has an abundance of textile and garment industries and is recognised as a fashion destination. The need for heating was also increased by the extreme weather conditions in some areas, and the use of district HVAC can boost the steam boiler's possible growth.
Segmentation
By Component
Boiler
Economizer
Superheater
Air Preheater
Feed Pump
By Type
Water tube Boiler
Fire tube Boiler
By Fuel
Coal-fired Steam Boiler
Gas-fired Steam Boiler
Biomass-fired Steam Boiler
Oil-fired Steam Boiler
Electric Steam Boiler
By End-User
Power Generation
Oil & Gas
Chemical
Process Industry
Primary Metals
By Region
North America (US, Canada, Mexico);
Europe (UK, Germany, France, Italy, Spain, Rest of Europe);
Asia Pacific (China, India, Japan, South Korea, Rest of Asia Pacific);
Middle East & Africa (GCC, South Africa, Rest of Middle East & Africa);
South America (Brazil, Argentina, Rest of South America);