Market Outlook
According to Future Market Consulting analysis, Global Water Heater Market size was valued at USD 33.95 Billion in 2021 and is projected to reach USD 52.32 Billion by 2030, growing at a CAGR of 8.42 % from 2022 to 2030.
The global market for water heaters is anticipated to be driven by the increasing demand for hot water for various household uses, including preparing meals, washing clothes, bathing, and cleaning. Renewable energies and sustainability are taking on more significance as localities and states across the country seek legislative initiatives to lower emissions of greenhouse gases as well as energy use in buildings. As a result of stricter construction standards and regulations, it is anticipated that demand over intelligent water heating systems and energy-efficient water heating systems will increase over the coming years. As a result of successful actions to improve air quality and increase public knowledge of the use of environmentally friendly solutions, it is anticipated that consumer demand for solar-powered water heaters would grow.
Additionally, it is expected that the market will expand as a result of the ongoing industry competition and the increased focus on product design among various market players. The increasing use of a variety of water heaters across the manufacturing and commercial industries is anticipated to increase demand for the product. The market is expected to benefit from an increase in hot water consumption, primarily from medical facilities and hotels.
The demand over water heaters is expected to rise because the product is used in numerous industrial sectors, including those that produce food and beverages. It is expected that significant investments in innovation and the creation of new products will fuel market demand for electricity-powered water heaters. Innovative goods and technologies that improve customer experience and reduce operating costs are released by top manufacturers.

Market Dynamics
Drivers
The main advantages of instant heating technology, such as its low idle losses as well as high supply rate compared to conventional storage units, are anticipated to lead to an increase in its use.
Wi-fi and other advanced monitoring features will increase demand for business applications, which will positively affect the extent of the worldwide water heater market.
Challenges
High upfront operating costs are a barrier to the widespread use of water heaters, as are higher costs for appliance replacement or upkeep.
Opportunities
Increased smart city development efforts combined with stricter efficiency in construction regulations and rules.
Key Players
O. Smith
Robert Bosch LLC
Ariston Thermo SpA
Rheem Manufacturing Company
Rinnai Corporation
Bradford White Corporation
NORITZ Corporation
Whirlpool Corporation
Westinghouse Electric Corporation
Bajaj Electricals Ltd.
Haier Inc.
Havells India Ltd
Report Attributes

Details

Market Size Value In 2021

USD 33.95 billion

Revenue Forecast In 2030

USD 52.32 billion

CAGR

8.42% from 2022 - 2030

Base Year

2021

Historical Data

2018 - 2020

Forecast Period

2022 - 2030

Segments Covered

By Type (Electric, Oil, Gas, Solar, Geothermal, Hybrid);

By Capacity (Below 30 Liters, 30 - 100 Liters, 100 - 250 Liters, 250 - 400 Liters, Above 400 Liters);

By Technology (Tankless/Instant, Storage, Hybrid);

By Application (Residential, Commercial, Industrial);

Regional Scope

North America (US, Canada, Mexico);

Europe (UK, Germany, France, Italy, Spain, Rest of Europe);

Asia Pacific (China, India, Japan, South Korea, Rest of Asia Pacific);

Middle East & Africa (GCC, South Africa, Rest of Middle East & Africa);

South America (Brazil, Argentina, Rest of South America);

Key Companies

A.O. Smith, Robert Bosch LLC, Ariston Thermo SpA, Rheem Manufacturing Company, Rinnai Corporation, Bradford White Corporation, NORITZ Corporation, Whirlpool Corporation, Westinghouse Electric Corporation, Bajaj Electricals Ltd., Haier Inc., Havells India Ltd
Segment Insights
The storage category dominated the market in the year 2021 as a result of the product's outstanding potential for conversion of energy and low maintenance needs. An rise in commercial and industrial applications is also driving up demand for the device.
In 2021, the market for water heaters was dominated by the 30-100 liters capacity category owing to the ongoing migration to urban areas and rising urbanization, it is expected that demand for products in the 100-250 liters range will rise.
The market is predicted to be dominated by the domestic sector. The growing demand for dependable, cost-effective, as well as sustainably produced water heating technologies is anticipated to propel market development.
Recent Developments
In Jan'23 An Indian water heater production facility began operating thanks to a joint venture between Hindware Home Innovation, India, & Group Atlantic, France. The goal of this Indo-French collaboration was to increase its footprint throughout the nation by producing 600,000 heating devices and water heaters.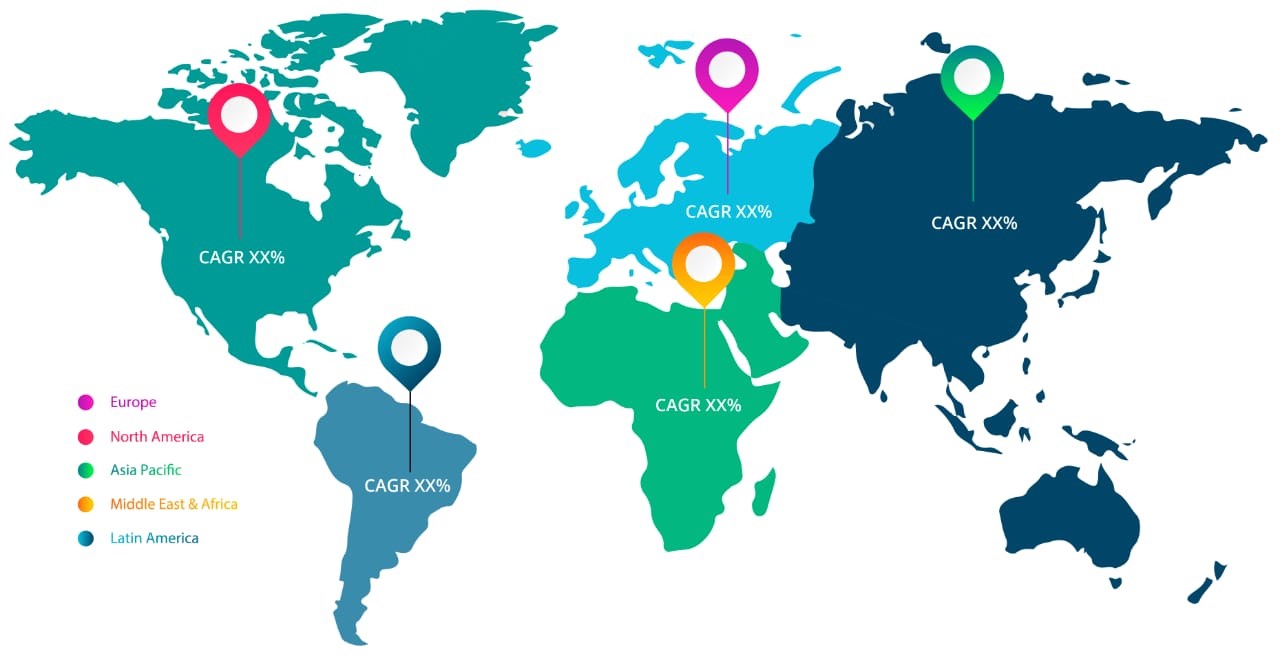 Regional Insights
Due to the increasing demand from residential & commercial areas in the region, the North American region is predicted to offer lucrative possibilities for the development of water heaters. utilization of commercial water heaters is anticipated to be driven by the primary use of water heaters in a number of developing industries, including chemical, fertilizer, and pesticide production, as well as oil and natural gas. Hot water is provided by these industries as a utility for numerous operations. In the upcoming years, the Latin American water heater market is anticipated to expand significantly. Increased use of solar-powered water heaters, which account for more than 50% of residential applications, is a regional priority.
Due to local government restrictions on the use of alternative power-consuming water heaters, the solar water heaters are anticipated to become more popular in the Europe area. The moderately expanding chemical, oil, and natural gas industries as well as the rising number of commercial spaces in nations like Saudi Arabia, Qatar, and the United Arab Emirates are anticipated to drive demand for water heaters in Middle East & Africa region.
Segmentation
By Type
Electric
Oil
Gas
Solar
Geothermal
Hybrid
By Technology
By Capacity
Below 30 Liters
30 - 100 Liters
100 - 250 Liters
250 - 400 Liters
Above 400 Liters
By Application
Residential
Commercial
Industrial
By Region
North America (US, Canada, Mexico);
Europe (UK, Germany, France, Italy, Spain, Rest of Europe);
Asia Pacific (China, India, Japan, South Korea, Rest of Asia Pacific);
Middle East & Africa (GCC, South Africa, Rest of Middle East & Africa);
South America (Brazil, Argentina, Rest of South America);