Market Outlook
According to Future Market Consulting analysis, Global Bakery Processing Equipment Market size was valued at USD 27.45 Billion in 2021 and is projected to reach USD 169.22 Billion by 2030, growing at a CAGR of 21.04 % from 2022 to 2030.
The development of the worldwide market is anticipated to be fueled by increased spending power, rising fast food consumption in both developed and developing nations, an increasing population, and a busy lifestyle. In addition, increasing demand for convenience and ready-to-eat food items as well as for fresh bakery goods like bagels, croissants, buns, muffins, teacakes, scones, and many others is anticipated to propel market expansion. Manufacturing companies for bakery processing equipment are integrating robotic and automated systems with the equipment in order to boost output and decrease labor costs and manual labor. Without human intervention, these systems improve the overall output of bakery goods, which is a key driver of increased market share. Additionally, the worldwide market is being fueled by the growth in innovation and the creation of new machinery.
Additionally, urbanization, a raise in the living standard, and population growth in emerging countries all contribute to the expansion of Bakery Processing Equipment. Market expansion supported by a shift in consumer diets towards higher-value goods. The variables that could limit market development, however, include strict government regulations, high servicing costs, and the requirement for stringent adherence to global quality standards due to equipment fouling and scaling. The sector is now becoming more and more essential due to an increase in the per capita spending of bakery related products, which has led to a substantial increase in the demand for new machinery for bakery production as well as specialized systems like RFID labelling. Customers require machinery that increases uptimes, lowers costs, and total operational efficiency, which opens the door for integrated solutions, automation, and energy efficiency.
Market Dynamics
Drivers
The rising demand for pre-cooked foods and processed bakery items is a reflection of customers' shifting lifestyles.
recent updated technologies and the increase in manufacturing and attractive packaging to satisfy customer demand.
Challenges
As some items have a shorter shelf life, preservation for a longer time is necessary.
Rising market competition for bakery goods and customers' shifting taste interests.
Opportunities
Rising consumer demand for unique and diversified products like chilled and frozen food and vegan food, etc.
Rising awareness of personal health among the young generation.
Key Players
Ali Group S.r.l.
Baker Perkins Limited
Bühler AG
GEA Group Aktiengesellschaft
The Middleby Corporation.
JBT Corporation
Anko Food Machine Co., Ltd.
Markel Food Group
Koenig Maschinen GmbH
Heat & Control, Inc.

Report Attributes

Details

Market Size Value In 2021

USD 27.45 billion

Revenue Forecast In 2030

USD 169.22 billion

CAGR

21.04% from 2022 - 2030

Base Year

2021

Historical Data

2018 - 2020

Forecast Period

2022 - 2030

Segments Covered

By Product Type (Mixers, Ovens & Proofers, Slicers & Dividers, Sheeters & Molders, Depositors & Pan Greasers, Fillers & Injectors, Sprayers & Fryers, Coolers & Chillers, Other Products);

By Mode of Operation (Automatic, Semi-Automatic);

By Function (Mixing, Extrusion, Baking, Enrobing, Molding, Cooling, Weighing, Other Functions);

By End User (Bakery Processing Industry, Food Service Industry);

Regional Scope

North America (US, Canada, Mexico);

Europe (UK, Germany, France, Italy, Spain, Rest of Europe);

Asia Pacific (China, India, Japan, South Korea, Rest of Asia Pacific);

Middle East & Africa (GCC, South Africa, Rest of Middle East & Africa);

South America (Brazil, Argentina, Rest of South America);

Key Companies

Ali Group S.r.l., Baker Perkins Limited, Bühler AG, GEA Group Aktiengesellschaft, The Middleby Corporation., JBT Corporation, Anko Food Machine Co., Ltd., Markel Food Group, Koenig Maschinen GmbH, Heat & Control, Inc.
Segment Insights
Due to its widespread use in the production of culinary goods like bread, cakes, pastries, and other items, the mixer sector is expected to predominate the product type market. Key players are concentrating on employing cutting-edge and modern technologies for blending bread and bakery goods in the European area.
With majority bakers relying on gas-based & electric fireplaces, which are further expanding at a substantial growth rate, the oven & proofers category held the second highest market share.
Recent Developments
July'22 – Swiss technology bakery processing equipment manufacturing group Bühler AG & investment group Jordanian Al-Hazaa opened a cutting-edge flour mill in Aqaba, Jordan.
July'22 – The Middleby Corp acquired Colussi Ermes, a global manufacturer of automated washing solutions for the food processing industry.
Aug'21 – Schenck Process Group, a key bakery processing equipment supplier, acquired specialist in powder technology Solid Handling and Process Engineering Co. Ltd. Based in Bangkok.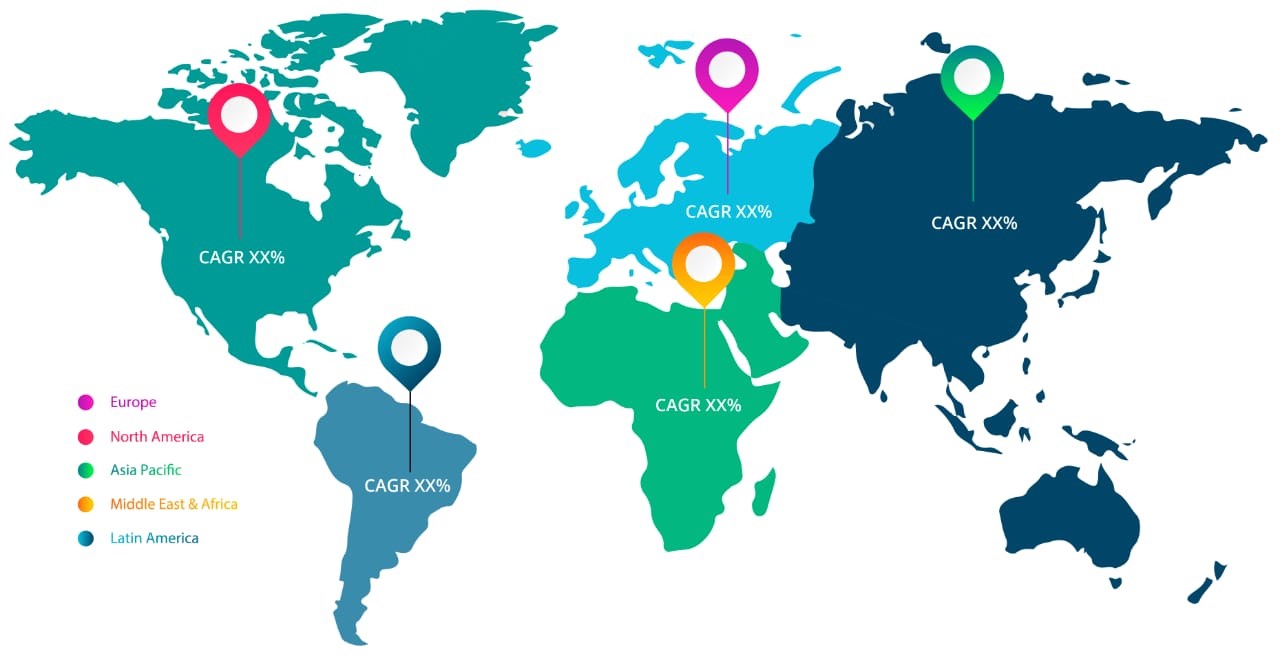 Regional Insights
Growing demands for confectionery and Continental fast food are two factors that will probably trigger the Asia Pacific region to rule the worldwide market for the duration of the forecast. Due to increased automation, increased consumption for confectionary and ready-to-eat products, and the growth of production capacity, China is thought to be the dominant region with the highest revenue-generating market. Additionally, as in Indian bakery product market, Kellogg's and ITC are endeavoring to broaden their product ranges by adding vegan options and nutritious bakery offerings.
European region has seen a favorable consumer demand in 2021 & it is expected to increase exponentially during the forecasted period owing to the subtle demand for confectionary products within gen-z.
Segmentation
By Product Type
Mixers
Ovens & Proofers
Slicers & Dividers
Sheeters & Molders
Depositors & Pan Greasers
Fillers & Injectors
Sprayers & Fryers
Coolers & Chillers
Other Products
By Mode of Operation
By Function
Mixing
Extrusion
Baking
Enrobing
Molding
Cooling
Weighing
Other Functions
By End User
Bakery Processing Industry
Food Service Industry
By Region
North America
Europe
France
UK
Spain
Germany
Italy
Rest of Europe
Asia Pacific
China
Japan
India
South Korea
Rest of Asia Pacific
Middle East & Africa
GCC
South Africa
Rest of the Middle East & Africa
South America
Brazil
Argentina
Rest of South America