Market Outlook
According to Future Market Consulting analysis, Global Procurement Analytics Market size was valued at USD 3.03 Billion in 2021 and is projected to reach USD 18.39 Billion by 2030, growing at a CAGR of 16.15 % from 2022 to 2030.
The method utilizing quantitative methods to extract valuable observations and results from data is referred to as procurement analytics. To encourage fact-based outcome and stay ahead of competition, data must be collected and used. Procurement analytics refers to the method through which the procurement department gathers data, converts it into insightful information, and thereafter analyses it to improve decision taking ability.
It allows businesses save funds by enhancing cost reductions, lowering operational costs, and conducting a variety of functions such as developing effective solution to implement the strategic classification proposals, deciding the fair market value to maximize cost saving, investigating consumption patterns to reduce overall spending, analyzing key suppliers' compliance, and selecting distribution channels to prevent savings leakage.
The procurement sector is gaining novel insights as a result of the implementation of strong big data analysis, that can then be implemented to bargaining, partner classification, performance appraisal, and yearly purchasing plans. The procurement department's data is extremely abundant, and it includes transaction records, expenditure data, and other information. Insights in procurement processes can lead to better business decisions with the aid of intelligent argumentation.
Market Dynamics
Drivers
Assists the organization in identifying the potential market possibilities at every step
Adoption rate is higher in SME's with cloud-based deployment
Challenges
Growing concern about data security due to easy access by unauthorized parties
A dearth of skilled workers
Opportunities
Can be integrated with AI, ML, and big data analytics
Frequent breakthroughs in analytical techniques & tools
Report Attributes

Details

Market Size Value In 2021

USD 3.03 billion

Revenue Forecast In 2030

USD 18.39 billion

CAGR

16.15% from 2022 - 2030

Base Year

2021

Historical Data

2017 - 2020

Forecast Period

2022 - 2030

Segments Covered

By Component (Solutions, Services);

By Deployment Mode (Cloud, On-Premises);

By Organization Size (Large Organizations, Small & Medium Sized Organization);

By Vertical (BFSI, Retail & E-commerce, Telecom & IT, Manufacturing, Healthcare & Life Science, Energy & Utilities, Government & Defense);

By Application (Supply Chain Analytics, Risk Analytics, Spending Analytics, Demand Forecasting, Contract Management, Vendor Management, Category Management);

Regional Scope

North America (US, Canada, Mexico);

Europe (UK, Germany, France, Italy, Spain, Rest of Europe);

Asia Pacific (China, India, Japan, South Korea, Rest of Asia Pacific);

Middle East & Africa (GCC, South Africa, Rest of Middle East & Africa);

South America (Brazil, Argentina, Rest of South America);

Key Companies

Microsoft, SAP, IBM, Oracle, Cisco, Amazon Web Service, Birch Street, Genpact, Rosslyn Data Technologies, SAS Institute, Coupa Software, Rosslyn Data Technologies, Zycus
Key Players
Microsoft
SAP
IBM
Oracle
Cisco
Amazon Web Service
Birch Street
Genpact
Rosslyn Data Technologies
SAS Institute
Coupa Software
Rosslyn Data Technologies
Zycus
Segment Insights
Based on Components, the solution sector is expected to expand at a rapid pace during forecasted years. Procurement analytics solutions frequently use predictive modeling on historical sets of data of firms to generate forecasts for the future, assisting management staff in making critical decisions about cumulative procurement.
Based on Application During the forecast period, the Supply Chain Analytics is expected to contribute for a greater market share. The use of different analytics technologies to improve the organizational effectiveness and improve the supply with data-driven insight is known as supply chain analytics. Production, consumer and retail goods, utilities and energy, and telehealth are predicted to benefit from supply chain analytics tools in making better conclusions about supply chain management, market forecasting and planning stock management, and supplier performance.
Based on Deployment Mode, cloud - based deployment mode is expected to have the highest CAGR during the forecast period. Cloud-based services are immediately delivered via the data connection which has been implemented in the cloud. it is beneficial to businesses with limited security investment resources. The cloud deployment method is growing in popularity since they are easy to manage and update.
Based on Vertical, Telecom and IT were always expected to account for the greatest market share during the forecast period. Highly competing telecom and IT industries are constantly striving to provide better services in order to gain new customers and maintain existing ones and the growth of service providers have sparked the desire for procurement analytics solutions. The volume of information moving all over telecom networks has increased as a result of the widespread usage of different phones and other smart devices.
Based on Organization Size, small & medium enterprises are expected to grow at a faster rate during the forecasted period. These enterprises seem to be early adopters of procuring analytics tools. Because of the diversity and complexity of IT platforms, they continue to face the challenging task of effectively managing security.
Recent Developments
April'22 – The Kraft Heinz Corporation and Microsoft Corp. established a collaboration to evaluate solutions to assist consumer goods have a more resilient supply network. The project is a crucial component of Kraft Heinz's extensive AGILE SCALE plan, and it is officially one of company's biggest tech investments.
May'21 - IBM unveiled Watson AIOps, an AI-enabled product that automates how companies self-identify, diagnose, and react to IT irregularities in real time. It is capable of operating in any hybrid cloud platform.
July'20 - GEP launched its next-gen accounts payable (AP) automated testing tool to meet market needs for a cloud - based solution that accelerates and enhances AP processes through AI & ML.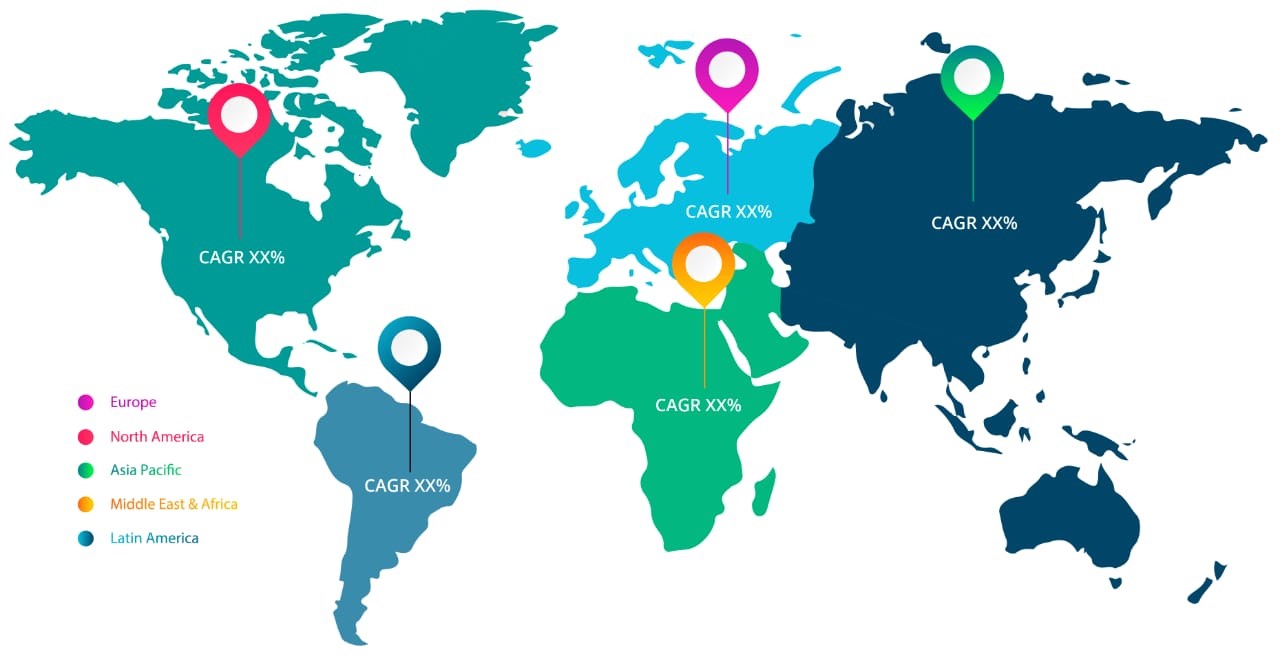 Regional Insights
North America accounts for the largest market share in the procurement analytics industry & is expected to continue its dominance in forecast period also. Two of the key factors driving the expansion of the Market is the region's expanding technological breakthroughs & increased spendings on R&D. The growing number of procurement analytics businesses across regions is expected to propel the market much further.
Segmentation
By Component
By Deployment Mode
By Organization Size
Large Organizations
Small & Medium Sized Organization
By Vertical
BFSI
Retail & E-commerce
Telecom & IT
Manufacturing
Healthcare & Life Science
Energy & Utilities
Government & Defense
By Applications
Supply Chain Analytics
Risk Analytics
Spending Analytics
Demand Forecasting
Contract Management
Vendor Management
Category Management
By Region
North America (US, Canada, Mexico);
Europe (UK, Germany, France, Italy, Spain, Rest of Europe);
Asia Pacific (China, India, Japan, South Korea, Rest of Asia Pacific);
Middle East & Africa (GCC, South Africa, Rest of Middle East & Africa);
South America (Brazil, Argentina, Rest of South America);