Market Outlook
According to Future Market Consulting analysis, (Green) Renewable Energy Market size was valued at USD 1098.21 Billion in 2021 and is projected to reach USD 2011.22 Billion by 2030, growing at a CAGR of 8.84 % from 2022 to 2030.
The increasing technological advancements are resulting in lower renewable energy costs, and the competitive nature of storage batteries is favorably boosting the expansion of renewable energy market. In order to encourage sustainability and conserve the environment, governments in major developed and developing countries are providing concessions to the finance industry to shift toward clean and green energy. These elements are important in the global expansion of the sector of renewable energy.
The renewable energy industry is rapidly expanding in emerging economies such as India and China, owing to strong economic growth and increased industrialization. Government efforts are playing an important role in the acceptance of renewable energy across a wide range of end-user applications. Furthermore, the rising demand for power as a result of economic expansion is attracting a large investment in the implementation of green energy generation infrastructure.
Market Dynamics
Drivers
Increase in electricity consumption with increasing populations
Rising consumer awareness to reduce carbon emission
Challenges
Energy transmission costs are high
Requires large energy storage
Opportunities
A boom in green power adoption in developing nations
Government initiatives promoting green & clean energy

Report Attributes

Details

Market Size Value In 2021

USD 1098.21 billion

Revenue Forecast In 2030

USD 2011.22 billion

CAGR

8.84% from 2022 - 2030

Base Year

2021

Historical Data

2018 - 2020

Forecast Period

2022 - 2030

Segments Covered

By Type (Hydroelectric Power, Geothermal Energy, Wind Power, Solar Power, Bioenergy);

By Application (Commercial, Residential, Industrial, Others);

Regional Scope

North America (US, Canada, Mexico);

Europe (UK, Germany, France, Italy, Spain, Rest of Europe);

Asia Pacific (China, India, Japan, South Korea, Rest of Asia Pacific);

Middle East & Africa (GCC, South Africa, Rest of Middle East & Africa);

South America (Brazil, Argentina, Rest of South America);

Key Companies

Invenergy, ABB, Xcel Energy Inc., EDF, National Grid Renewables, Acciona, Enel Spa, Eolus North America, Inc., Innergex, The Tata Power Company Limited, General Electric
Segment Insights
Based on Type Segment, hydro-electric power was the dominant area in the worldwide market for renewable energy in 2021. Increased investment in off-grid energy generation and rural electrification in developing countries such as India, China, Brazil, Vietnam & Colombia has resulted in a higher demand for small capacity hydropower projects in recent years. Furthermore, growing government initiatives to encourage hydropower generation and utilization are driving the emergence of the hydro-electric sector of the global market for renewable energy.
During the projection period, solar energy power generation is anticipated to become the fastest growing segment industry. Solar energy is rapidly gaining popularity around the world. Global investment in the implementation of solar photovoltaics for generating electricity from solar thermal energy for uses in various sectors, commercial properties, and residences are expanding. The government's proposed plans to develop smart cities in nations are expected to stimulate demand for clean power in the near future. A boom in solar power adoption in the public sector is predicted to fuel growth of the market.
Based on End User, the residential segment dominated the global market in 2021. Globally, there is a high demand for geothermal energy for heating systems in the residential sector. With growing development, demand for geothermal power in the residential sector is likely to rise dramatically in the near future, owing to rising clean electricity demand. Increased consumer awareness in major and developing economies is predicted to boost the adoption of renewable energy sources throughout the forecast period, resulting in the residential sector dominating in upcoming years. During the forecast period, the commercial category is expected to have the highest CAGR owing to rising government strategies, including as subsidies and regulatory reforms, to encourage the use of renewable energy sources in commercial areas are predicted to boost market growth.
Key Players
Invenergy
ABB
Xcel Energy Inc.
EDF
National Grid Renewables
Acciona
Enel Spa
Eolus North America, Inc.
Innergex
The Tata Power Company Limited
General Electric
Recent Developments
July'22 - CCIONA signed an agreement with FORTIA to provide a power management solution for major industrial consumers, as well as physical delivery of more than 1TWh of renewable electricity over a 5- to 10-year period.
Sept'21 – a black solar panel with output power of 430W was introduced by Solaria for residential applications.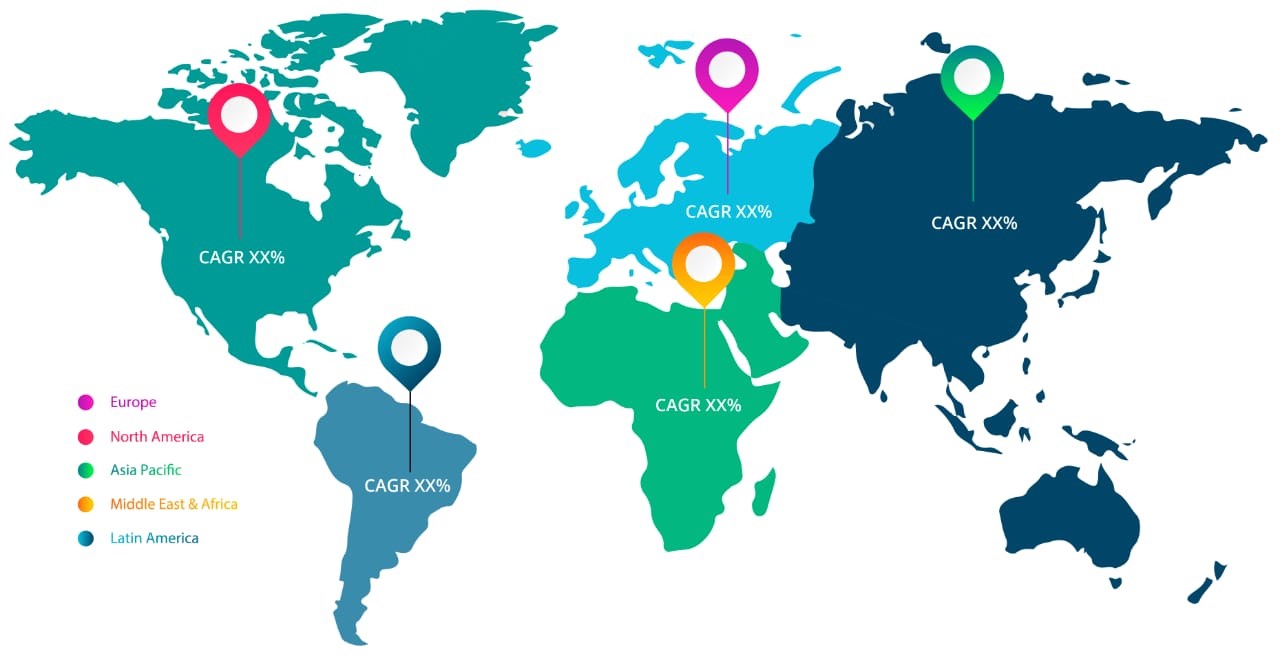 Regional Insights
In 2021, Asia Pacific dominated the worldwide renewable energy market, with a market share of more than 35%. The Asia Pacific area is anticipated to consume more than half of the world's renewable energy. The region's rapid growth and urbanization have led to a significant rise in pollution levels. Furthermore, a significant increase in population and an increase in residential constructions in the region are driving up demand for electricity.
During the projected period, North America is predicted to remain the fastest-growing market. Rising environmental consciousness, increased government attempts to reduce carbon footprint, and increased investments in renewable energy are the primary reasons driving the expansion of the North American renewable energy market.
Segmentation
By Type
Hydroelectric Power
Geothermal Energy
Wind Power
Solar Power
Bioenergy
By Application
Commercial
Residential
Industrial
Others
By Region
• North America (US, Canada, Mexico);
• Europe (UK, Germany, France, Italy, Spain, Rest of Europe);
• Asia Pacific (China, India, Japan, South Korea, Rest of Asia Pacific);
• Middle East & Africa (GCC, South Africa, Rest of Middle East & Africa);
• South America (Brazil, Argentina, Rest of South America);