Future Market Consulting offers the report on "Global Anti-obesity Therapeutics Market" Analysis and Forecast 2021-2028. The global anti-obesity therapeutics market was valued at US$ 17,934.3 Million in 2021 and is projected to reach US$ 37,165.4 Million in 2026, representing an 15.4 % compound annual growth rate (CAGR) during the forecast period (2022-2026).
The global market for anti-obesity drugs has been expanding at a significant pace in recent years. With the obvious driving factor being the surge in obesity levels around the globe, this market is also propelled by the strong pipeline of anti-obesity drugs. Advanced medical research by drug manufacturing companies, medical universities and institutes, and government agencies has also substantially contributed toward the growth of the anti-obesity drugs market. The anti-obesity drugs market in North America has been flourishing over the years owing to the high level of awareness among the population about obesity and the various risks arising from the medical condition, increased healthcare expenditure, the presence of favorable reimbursement policies, extensive research and development activities in the field, and the increased involvement of government as well as non-government organizations in generating awareness and funding research.
Companies around the globe are also focused on the development as well as successful commercialization of anti-obesity drugs that are both clinically effective and safe in the long run and also have the potential to generate massive sales and reach blockbuster status. The current portfolio of prescription weight-loss drugs and emerging anti-obesity drugs in pre-clinical or clinical trials acts as a significant force driving the global anti-obesity drugs market.
However, the high cost associated with the development of obesity drugs and surgery is also expected to limit the market growth. Additionally, the long gestation time needed for research and development activities and the inclusion of clinical trials required to test the drugs add up to significant expenditure.
This report gives a holistic view of the market and helps understand the market potential, market dynamics, growth opportunities, influential trends, challenges, segmental markets, geographic scenario, key trends, competitive analysis, and projections with a suitable set of methodologies and assumptions. The report provides market value for the base year 2020 and a yearly forecast till 2026 in terms of revenue (USD Million) and volume (if applicable).
The report provides value chain analysis/ supply chain analysis and PORTER's analysis to address and prioritize the efforts and investment in the near future. The global anti-obesity therapeutics Market report discusses different scenarios of the anti-obesity therapeutics Market and offers a comprehensive analysis of historical data (2016-2019), providing a detailed study on emerging trends and strategic decisions businesses take to gain adequate growth in the global market.

Research Methodology
This report provides in-depth qualitative and quantitative analyses of the Global anti-obesity therapeutics Market. Deep analysis and research were done during the report preparation. We have collected key data related to the Global anti-obesity therapeutics Market using multiple approaches. Both top-down and bottom-up approaches are used for market sizing as well as analyzing the key regional markets, dynamics, and growth trends for various segments and end-user.
Based on requirements, we conducted secondary research to identify growth trends. The secondary sources referred for the study include press releases, company annual reports, research papers, industry magazines, trade journals, government websites, and associations were also reviewed for gathering precise data. Moreover, quantitative as well as qualitative data were also extracted from paid databases, which included Reuters, Factiva, Bloomberg, One Source, and Hoovers, which proved to be useful for in-depth technical study of the market. All market estimates and forecasts have been validated through primary research. Interviews was conducted with various industry experts including managers, VPs, CEOs, and other subject matter experts. We also did a primary discussion with players in this market to verify the data collected from our approaches.
COVID-19 Impact Analysis
The COVID-19 pandemic has significantly affected the global anti-obesity therapeutics market in 2020. The outbreak of COVID-19 has brought effects on many aspects, like flight cancellations, travel bans and quarantines, restaurants closed, and all indoor/outdoor events restricted. Over fifty countries declared lockdown and health emergency causing massive falling business confidence, growing panic among the population, and uncertainty about the future. All of these circumstances have severely affected production, supply chain, shipping, import & export, and other market activities. The report will include in-depth direct as well as the indirect influence of the pandemic on the market.
Regional Analysis
North America was valued USD 6,028.6 Million in 2021 and is projected to grow at a CAGR of 16.1 %. North America is expected to dominate the global anti-obesity drug market. The primary factors driving the growth of the market studied are the increase in the obese population and high healthcare spending. Europe Is expected to hold a significant market share in the anti-obesity therapeutics market over the forecast period. In Europe, increasing number population due to faulty eating habits and rapidly changing the lifestyle of individuals. Rising consumption of fast foods coupled with the lack of exercise is expected to intensify the rising number of obese patients in Europe is propelling demand for the market growth. The Asia Pacific market for anti-obesity therapeutics is anticipated to gain momentum in the coming years thanks to the rise in the obese population, resulting from increased spending on processed and packaged foods and the growing consumption of sugar-sweetened beverages. Improving healthcare infrastructure and mounting healthcare expenditure are also expected to drive the market for anti-obesity drugs in APAC. Middle East Africa is expected to sluggish growth in the anti-obesity therapeutics market due to a lack of awareness of anti-obesity therapeutics in this region.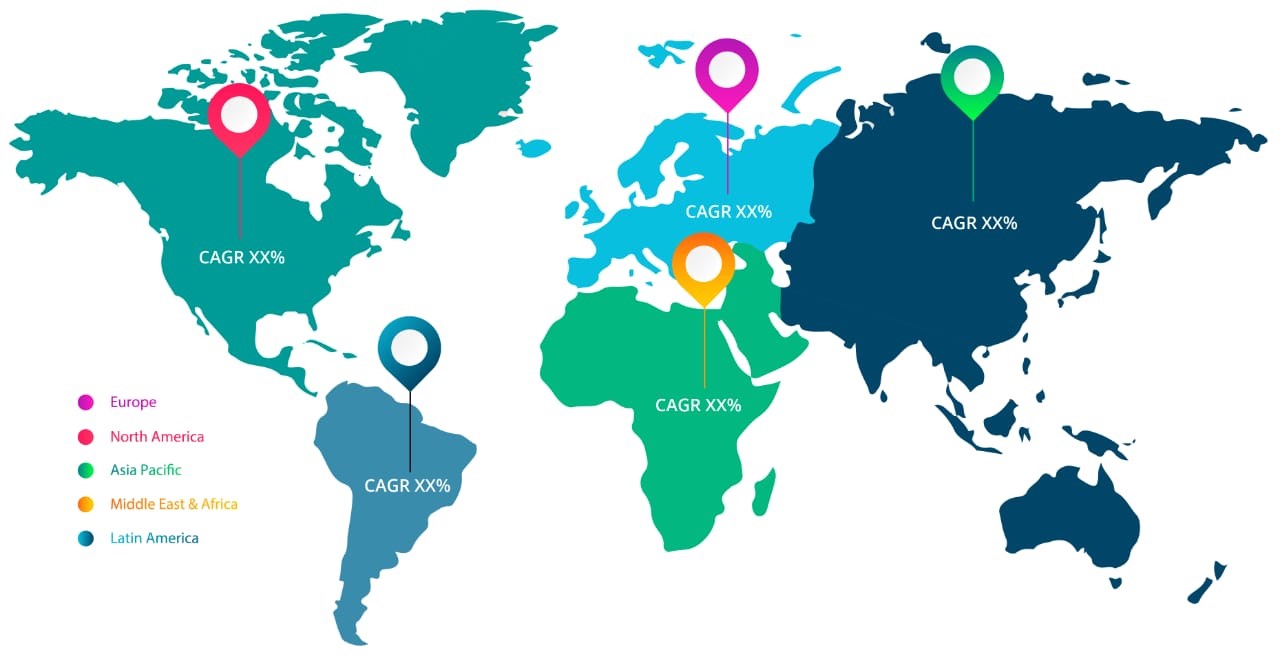 Competitive Landscape
The section highlights the key competitors in the market, with a focus on presenting an in-depth analysis into their product portfolio, financial overview, regional presence, growth strategies, SWOT Analysis. In addition, the report also covers key strategic developments of major participants involved in the market including acquisitions & mergers, new product launches, agreements, partnerships, collaborations & joint ventures, research& development, product, and regional expansion.
Market Segmentation:
Future Market Consulting provides an analysis of the key segment and each sub-segment of the global anti-obesity therapeutics market, along with forecasts at the global, regional, and country levels from 2021-2027. This report has segmented the market based on type and application.
By Type
Centrally Acting Anti-obesity Therapeutics
Peripherally Acting Anti-obesity Therapeutics
By Application
Hospital
Clinic
Household
Others
Key Companies Profile in the Report:
Bristol-Myers Squibb
Takeda Pharmaceutical
Novo Nordisk
Pfizer
Eisai Company
GlaxoSmithKline (GSK)
Shionogi
BoehringerIngelheim GmbH
Alizyme
Rhythm Pharmaceuticals
Vivus
Zafgen
Norgine Pharmaceuticals Ltd
Regional Coverage
The regional analysis includes the historic, current, and forecast demand for North America, Asia Pacific, Europe, Latin America and the Middle East and Africa.
North America
US
Canada
Mexico
Asia Pacific
China
India
Japan
South Korea
Rest of Asia Pacific
Europe
Germany
UK
France
Spain
Italy
Rest of Europe
Latin America
Brazil
Argentina
Rest of the Latin America
Middle East and Africa
GCC
South Africa
Rest of the Middle East and Africa
Frequently Answered Questions:
How will I receive this report?
The report will be sent to you in PDF Format. (We can also provide the editable version of the report in editable format on special request)
How do we evaluate & examine the report preview and quality before making a report purchase decision?
You may ask for a free sample. For client case studies, testimonials, or additional questions, you can reach out to us.
My research requirement is very specific; can I customize this report?
Yes, we provide free customizations within the scope of the research. More than 70% of our client associations are based on customized market reports. Clients will be provided with free access to pre-sale analyst support to discuss customized requirements and recommendations.
I have a pre-defined budget. Can I buy chapters/sections of this report?
Yes, we also sell sections of the reports in line with client requirements. You can reach out to us for syndicated & customized market intelligence data as per your budget. You can buy country or region-based reports.
What is the report delivery timeline?
The report will be provided in 3-4 working days. Delivery time will vary in the case of the customized report.
Will I receive a data pack (Excel Quantitative Data)?
Yes, a data pack will be provided upon request.